Please note: some posts may contain affiliate links which means our team could earn money if you purchase products from our site
I hope I'm not dreaming, because beautiful new Sleeping Beauty Dooney & Bourke handbags launched on Friday. These new handbags are simply dreamy, and celebrates the 60th anniversary of Sleeping Beauty. There are three enchanting silhouettes available.
Carry your fondest dreams wherever you go with this fine fashion collection with leather finishings by Dooney & Bourke. Join Princess Aurora's celebration marking the 60th Anniversary of Walt Disney's Sleeping Beauty with this fanciful bag collection.
Sleeping Beauty Tote by Dooney & Bourke – 60th Anniversary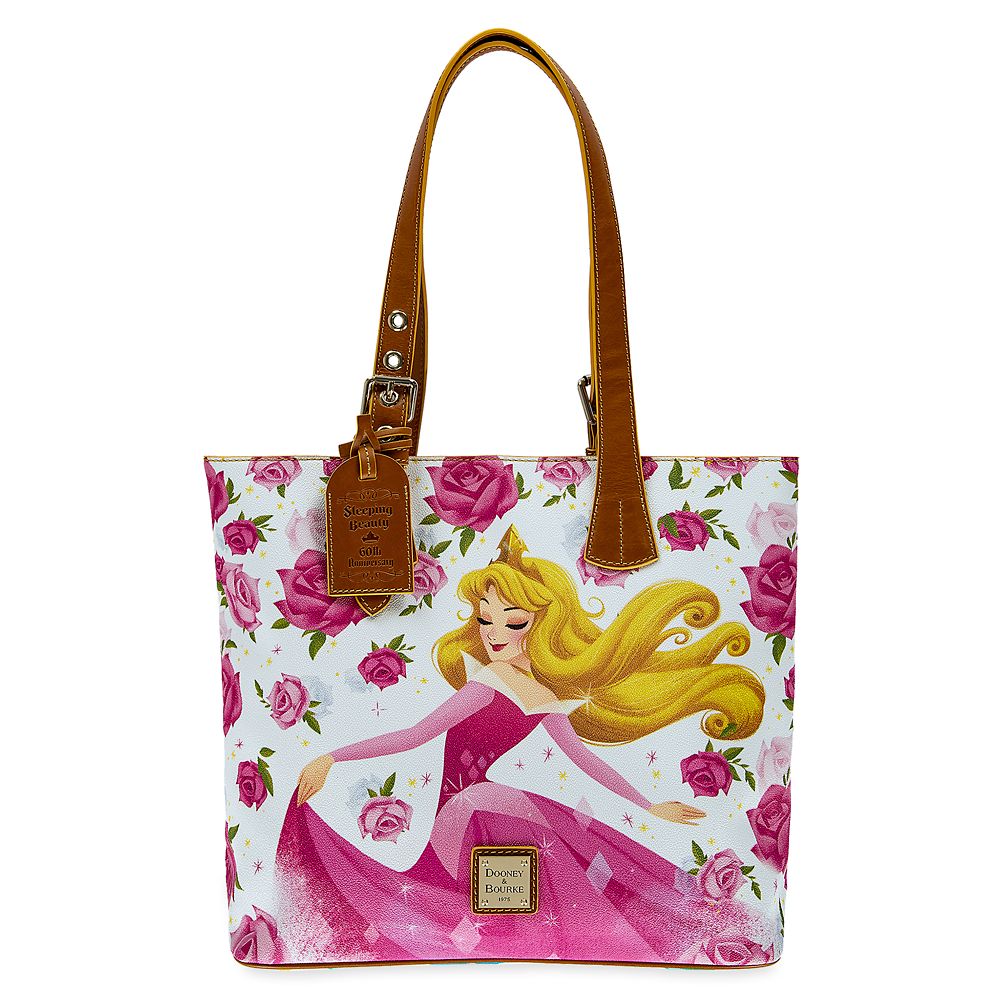 Like previous Disney Princess Dooney and Bourke collections released, the large tote features an all over design of Aurora. Pink roses dance around her as her hair swirls about her, and her dress twirls.
Sleeping Beauty Crossbody and Sleeping Beauty Satchel by Dooney & Bourke – 60th Anniversary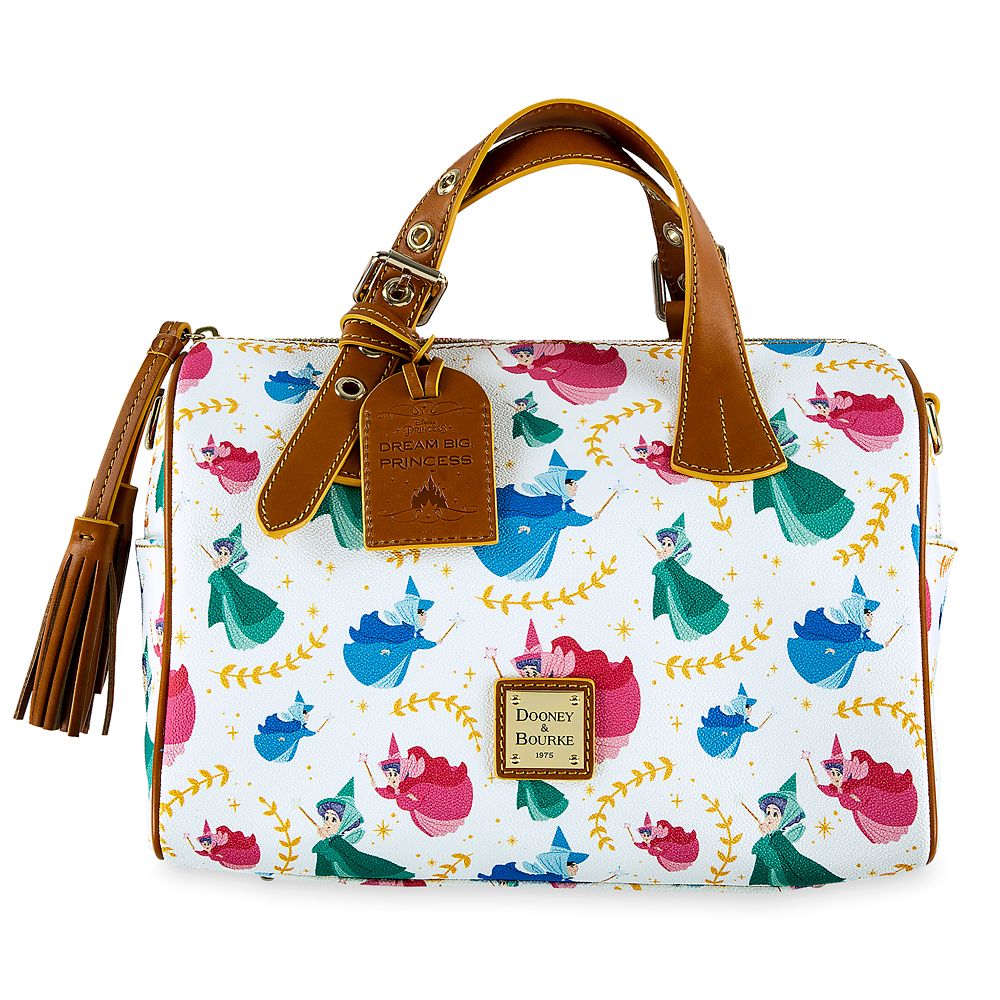 The crossbody and satchel feature the iconic Good Fairies! Each bag showcases the three fairies in a colorful repeating pattern all over! The Three Good Fairies are ready to take flight for fashion.
You can find all three Sleeping Beauty Dooney & Bourke handbags online at shopDisney.com as well as in store at Ever After Jewelry Co and Accessories.