Looking for something fun for the kids to do on Spring Break, but don't want to travel far? Turn your backyard into a tropical paradise with the new Moana Wave Sprinkler, and Hei Hei Screaming Stomp Rocket!
Moana Inflatable Sprinkler Official shopDisney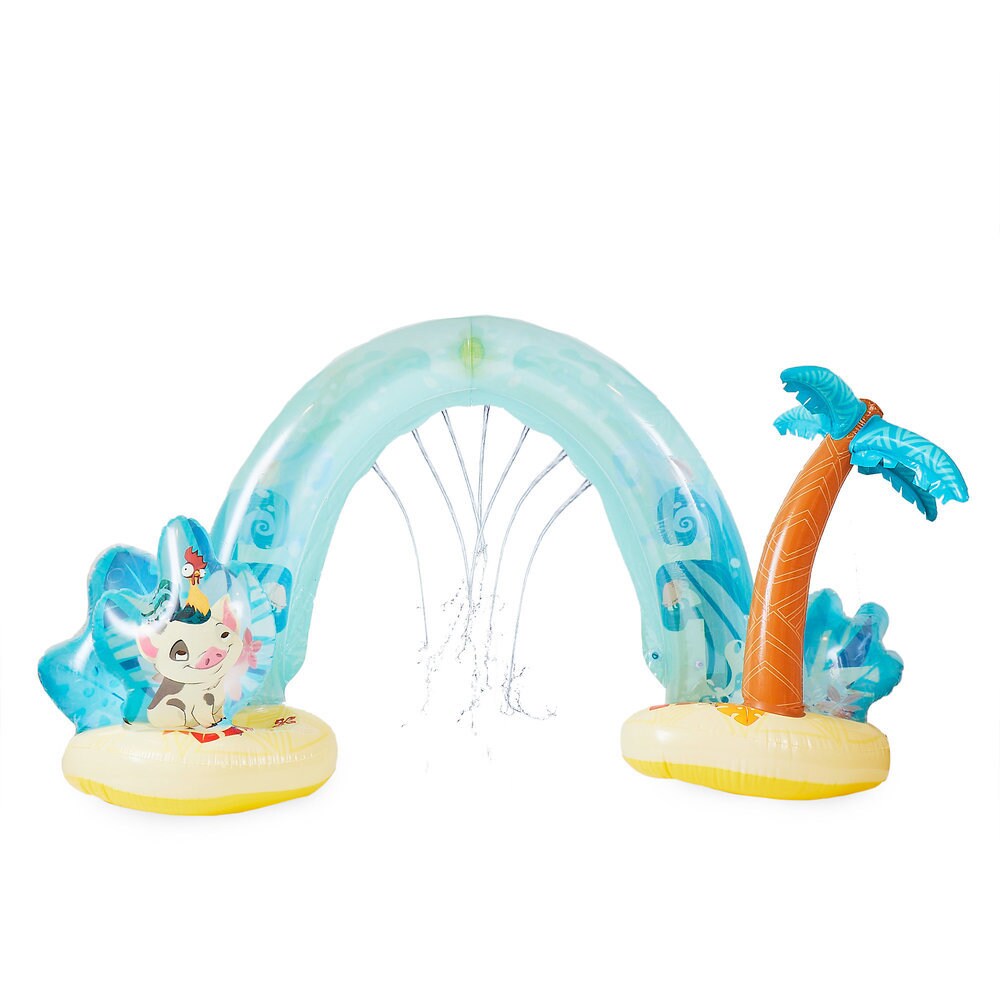 Set sail for epic backyard fun with the help of this Inflatable Wave Sprinkler featuring Moana, Pua, and Hei Hei! Connect the inflatable to a garden hose to activate the sprinkler and add a splash of seafaring adventure to your water play!
Hei Hei Screaming Stomp Rocket – Moana
Moana's feathered friend Hei Hei takes to the air with this fun stomp rocket set. Press your foot on the Kakamora air stomper to launch the Hei Hei foam figure screaming and soaring skywards up to 25 feet.
You can find the Moana  Sprinkler and Hei Hei Stomp Rocket now at shopDisney.com. Get ready to turn your backyard into a tropical adventure the kids will love!
This site contains affiliate links to products. We may receive a commission for purchases made through these links. Also As an Amazon Associate, I earn from qualifying purchases.