It may be summer still, but Disney Store Online already has lots of beautiful ornaments decorating the pages. If you collect the Disney Store and Parks ornaments like I do, you know they can disappear quick though! With the release of the newest hit animated Pixar movie, these Finding Dory Ornaments are sure to be a hit!
First up is the Finding Dory Sketchbook Ornament Set
!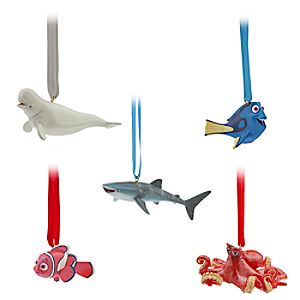 The five-piece Sketchbook Ornament Set inspired by the Disney•Pixar film Finding Dory will make for a memorable holiday season by sending a wave of smiles to the family tadpoles. This fun set is also on sale for 40% off till the end of tonight with Code: BONUS40
Can't for get the beautiful Finding Dory Glass Globe Sketchbook Ornament.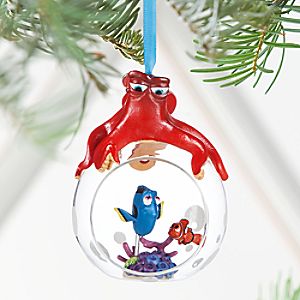 Make holiday memories with your favorite friends from Finding Dory on an unforgettable Sketchbook Ornament. Characters cavort atop and within a clear glass bubble so you can peer into the picture window while it floats in your tree. This style of ornaments is one of my favorite.
Of course the Mickey Ear ornaments like this Dory Ear Hat Ornament
are always popular.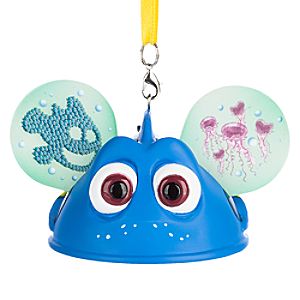 Dory's a delight as a fully sculptured ear hat ornament that will help make a memorable holiday season for years to come.
Last but certainly not least is the Coffee Pot Finding Dory Sketchbook Ornament.
Fun is brewing this holiday thanks to this Sketchbook Ornament. The forgetful Dory finds herself in a coffee pot along with Nemo and Marlin in this detailed figural ornament inspired by events in Disney•Pixar's Finding Dory. This one is probably my favorite.
Of course you don't have to use ornaments ONLY for Christmas trees. I have Disney ornaments adorning shelves, and decorating corners of my home all year round. All of these swimmingly beautiful Finding Dory Ornaments are available on the Disney Store Online website now!
When do you start finding ornaments for your Disney themed tree?
This site contains affiliate links to products. We may receive a commission for purchases made through these links. Also As an Amazon Associate, I earn from qualifying purchases.