Please note: some posts may contain affiliate links which means our team could earn money if you purchase products from our site
A stunning new assortment of Disney Pandora charms has arrived. These shimmering baubles are perfect for spring, with their cheerful colors and happy inspirations. These beauties are available at DisneyStore.com now!
There are three new Mickey charms in this collection sporting a fun bubble gum pink theme. Mickey Mouse Icon Charm
is star of these finished in sterling silver with pink and black enamel. The Mickey Mouse Icon Murano Glass Charm
 is a personal favorite for accenting (because the fluorescent enamel casting glows in the dark!), and the Minnie Mouse Spacer
 both have the same pink hues to add warmth and whimsy to any Pandora bracelet.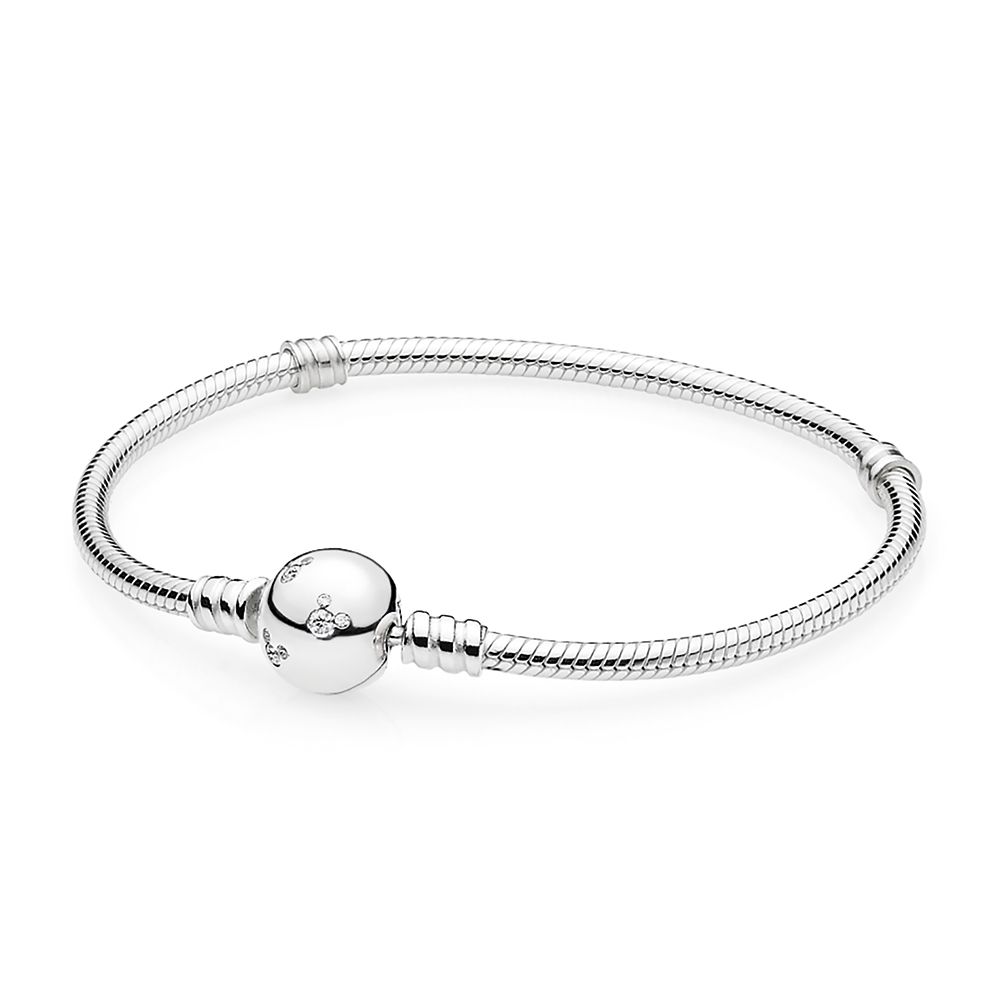 To go along with the new Mickey inspirations is a new Disney themed bracelet! For those who loved the castle themed bracelet, you'll be sure to fall in love with the new Mickey Mouse Icon Bracelet
. Mickey will always be on hand to provide your day with some sparkle when you wear this one!
Of course we can't have new charms with out having a little bit of princess sparkle! Disney has released new Tangled and Sleeping Beauty collections too!
The Tangled charms give us a new Dress charm, spacer and MAXIMUS!! The Sleeping Beauty charms feature the amazing
Flora, Fauna, and Merryweather Charm
, a dress and a spacer. There is also a whole array of new ones for favorite collections like The Little Mermaid, Alice in Wonderland, Winnie the Pooh and Tinkerbell, check them all out at DisneyStore.com now!