You may be shocked to hear how many adults sail on Disney Cruise Line without children. One couple is getting ready for their 100th cruise this fall.
Joanne and Gerald "John" Gerrity booked their 100th Disney cruise in September. Surprisingly they're not sailing with young children. For that matter, they're not sailing with any children at all. Why do grown-ups have such a soft spot for Disney Cruise Line? "Quality. The quality is there, the food, the cleanliness," said John. "The crew," added Joanne, 53. "They are so friendly."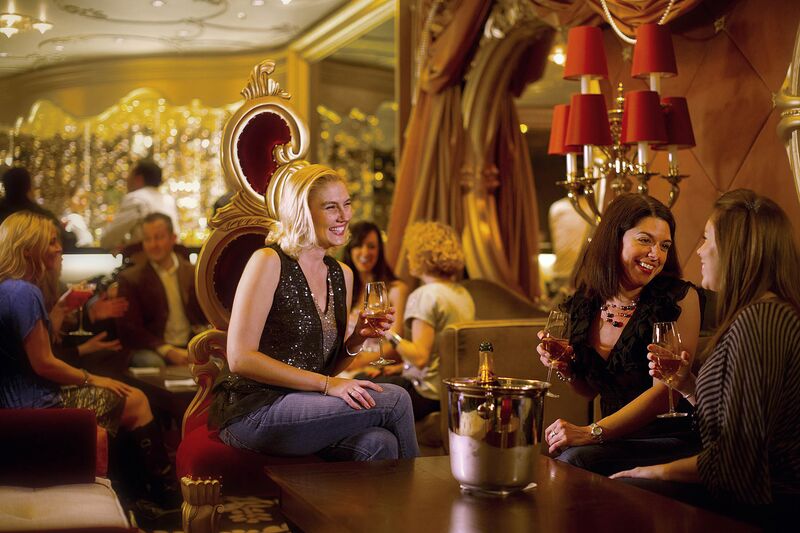 Disney currently has four cruise ships, and three more vessels are expected between 2021 and 2023. With an total capacity of more than 21,000 passengers among the seven vessel, each carrying between 2,700 and 4,000 tourists. DCL definitely has more than one demographic in mind. It's estimated about a fifth of adult passengers come onboard the ships without children, and they are a growing in rapid numbers, especially on sailings in mid-September when children are recently back in school.
Disney's strength is catering to all members of the family. Several ship features are designed to give parents time off, such as an adults-only pool, upscale spas, nightclubs, romantic restaurants, and after-hours lounges such as the popular Champagne bar Pink on the 4,000-passenger Disney Dream. But they play well with other grown-ups, too.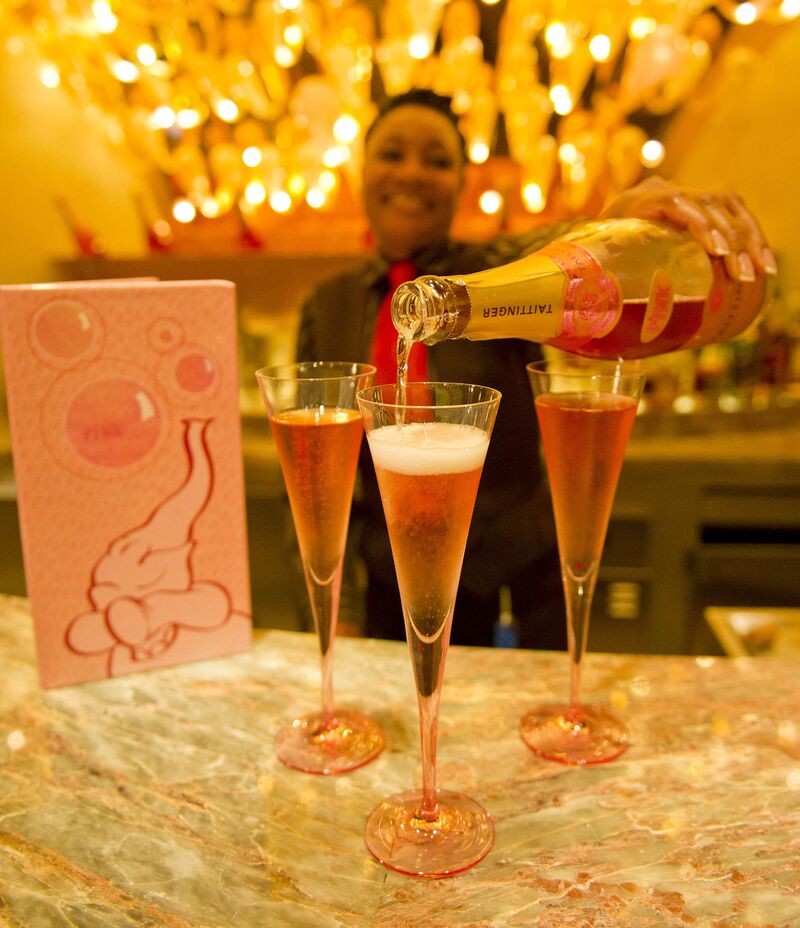 Select "Port Adventures" are reserved for adults, such as a Bacardi rum tour in San Juan, Puerto Rico. On Castaway Cay, Disney's pristine private Bahamas island, a patch of beach is reserved for those aged 18 and up, and a 5-kilometer run is popular with adults. Others love the Disney musicals or the first-run movie showings in digital 3-D. Some even say they're in it for appearances by characters such as Disney princesses, superheroes, and, of course, Mickey and Minnie Mouse.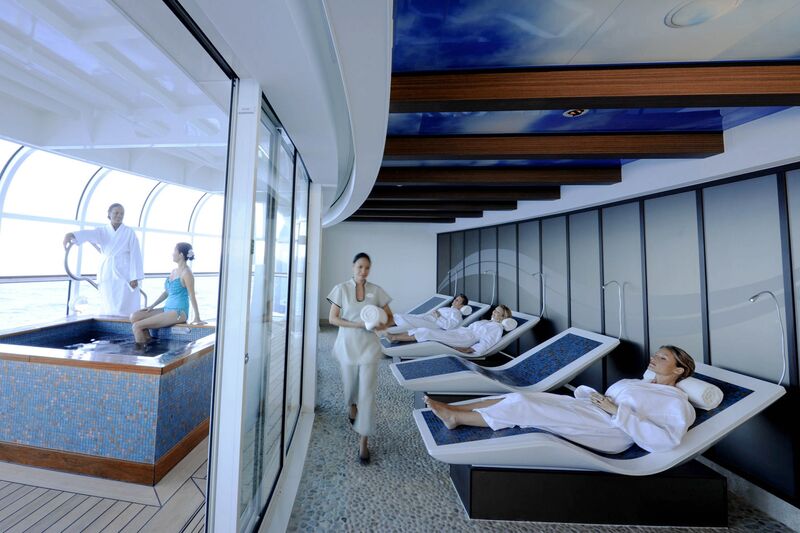 You may be wondering how are Disney cruises relaxing when you're surrounded by hundreds if not thousands of screaming kids?
"We get asked that question," said Joanne Gerrity. "Neither of us is bothered by them. It's not the kid anyway—it's the parent who's the problem." John, her husband, added, "On Disney Cruise Line, the children are generally better behaved than they are on some of the other lines. I think they are more content with the kids' program."
There are also kids-only and adults-only areas. "They keep them separate," said John. "We don't find we have any trouble with that; probably not as much as anywhere else you'd go, like in a public restaurant." Plus, the Gerritys don't drink alcohol and don't care that there's no casino onboard Disney ships. Typically they're in bed by 10 p.m.
Joanne added that she and John enjoy watching interactions between the crew and the kids onboard, especially in the dining rooms. "They come along and cut their food. They hug them. It's really warm to watch that," she said.
Even among premium cruise lines, Disney has some of the industry's highest ratings. It's consistently praised for quality and attention to detail. In February,  Cruisers' Choice Awards honored Disney with eight first-place honors—outranking traditionally high-end brands such as Celebrity and Princess cruises in the mid-sized and large ships categories, and taking top nods for its shore excursions, service, and cabins, among other things.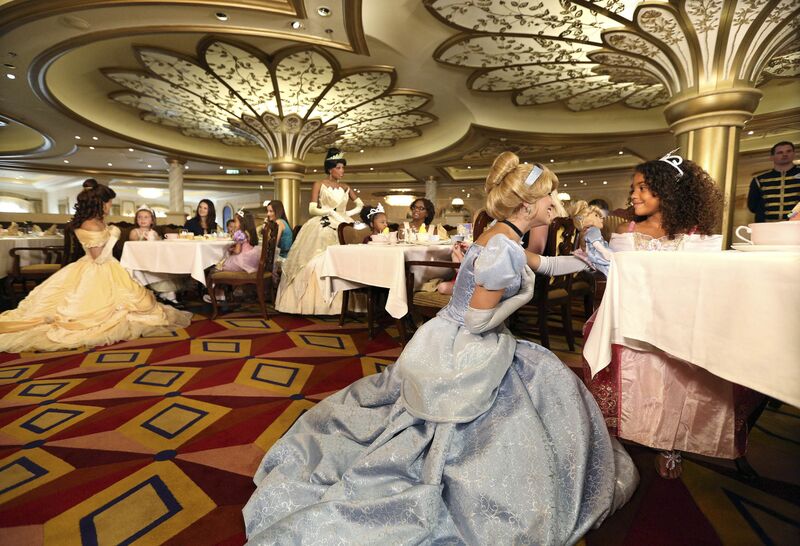 As they ready for their 100th voyage, the Gerritys certainly have no desire to sidestep the Disney magic. After one particularly memorable cruise, when the high school sweethearts celebrated their 25th wedding anniversary, John had a tattoo inked on his upper right arm featuring the cruise line's red, white, and blue logo, complete with Mickey Mouse head.
Kids or no kids Disney Cruise Line certainly has something for everyone.
Are you ready to leave the kids behind and hit the high seas?
SOURCE:Bloomberg
Click here for your FREE no obligation quote today!
Find these tips helpful and would like some more to make your Disney vacation the most magical and stress-free ever? Click the link above and fill out the form or send an email for a FREE, no obligation quote with an Authorized Disney Vacation Planner.
As an agent with MickeyTravels, I'll be on hand to help you with everything from finding your perfect package to nabbing those hard-to-get dining and FastPass reservations. I work with all Disney Destinations around the globe. Best of all, my services are absolutely FREE. Get in touch at 1.770.800.6500, via email at MickeyTravelsKristin@gmail.com, or follow along on Facebook
Let our friends at Destinations to Travel help you plan your next Disney Vacation! Just fill out the form below and someone will be in touch! Remember their services are 100% Free!
Latest posts by Chip and Co Past Writers and Friends
(see all)