Go for a spin with the newest Wishables toys! New Disney Parks Toy Story Wishables have arrived, and you can collect the Green Alien, or the mystery packs from the Buzz Lightyear Attraction Series!
Toy Story Alien Disney Parks Wishables Plush – Micro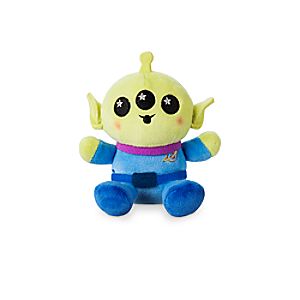 The Toy Story Alien hopes he will be chosen to be the cutest collectible in the assortment of Disney Parks micro plush. His soft fuzzy fabrication, dimensional ears, and starry eyes make him a stellar addition to any plushie crew.
Disney Parks Wishables Mystery Plush – Buzz Lightyear Attraction Series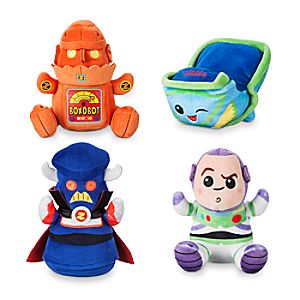 Now you can recreate Buzz Lightyear's Space Ranger Spin attraction with Disney Parks Wishables micro plush. Each blind bag includes one of four characters in the Series, but you won't know which one you have until you open the bag!
The new Disney Parks Toy Story Wishables are now available at the Disney Parks, and online at shopDisney!
For more Disney News follow us on Instagram @chipandco on Twitter @chipandcompany and on Facebook or Watch our latest Youtube Videos here.
Disclaimer - As an Amazon Associate, I earn from qualifying purchases.