Please note: some posts may contain affiliate links which means our team could earn money if you purchase products from our site
Now that Star Wars: The Force Awakens is here, and many of us have seen it or will be seeing it too, the Star Wars Mania has grown even more! Nothing says I'm a Star Wars fan quite like sporting epic Star Wars threads though. I have to say I had a pretty hard time deciding on which would be the perfect shirt to wear to the premiere.
I decided I need to choose the 5 must have Star Wars shirts, so I don't have this problem again in the future!
5.)  The Force Awakens BB-8 Schematic T-Shirt. There's no denying the cuteness of the franchise's newest Droid BB-8,  but how does he work? What Makes him roll? This fun shirt shows the inner workings of our newest Droid companion. He's available now at Hot Topic! If you hurry you can also take 30% Off Site wide!
4.) Star Wars Boss Boba Fett Tee. I can't lie, Boba Fett is one of my all time favorite characters, I love pretty much any Mandalorian thing in Star Wars. I do get a bit bored of the same old green color scheme for my Bobattire though, so I fell in love with this colorful version of my favorite bounty hunter. You can find him lurking at Kohls where there is great Star Wars Gifts for under $12.99 that are Regularly $20 – $38!
3.) Join the Resistance Ringer Tee for Adults. Some of us are for the Dark Side, others want to resist the Dark Side and fight for the light! This shirt has the classic Star Wars pilot orange to show off your pride for defending the galaxy! Find it at The Disney Store.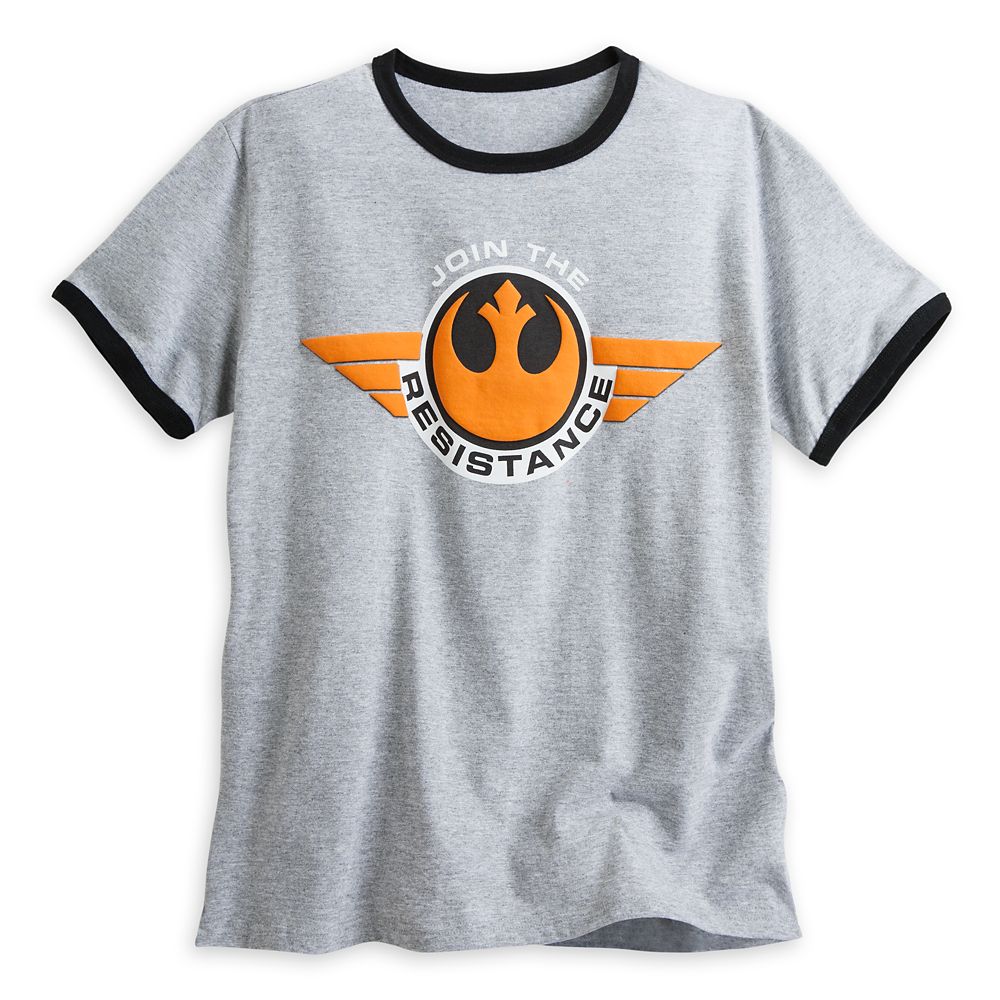 2.) Star Wars Welcome to Tatooine Men's Gold T Shirt
. I can't get enough of this fun "touristy" themed shirt for Tatooine. I find it hilarious, probably because it would be one of the last planets I would want to visit unless I was REALLY into Pod Racing. The gold coloring really pulls this look together for me though. I have to say it was a tough choice between this one and number 1.
1.)Star Wars: A New Hope Tee for Adults
. This one won number 1 for me, because A New Hope is really what started it all! This shirt embodies the classic imagery and promotional releases of the original movie. If I was going to have to make a decision this would have to be my first choice of a must have Star Wars shirt.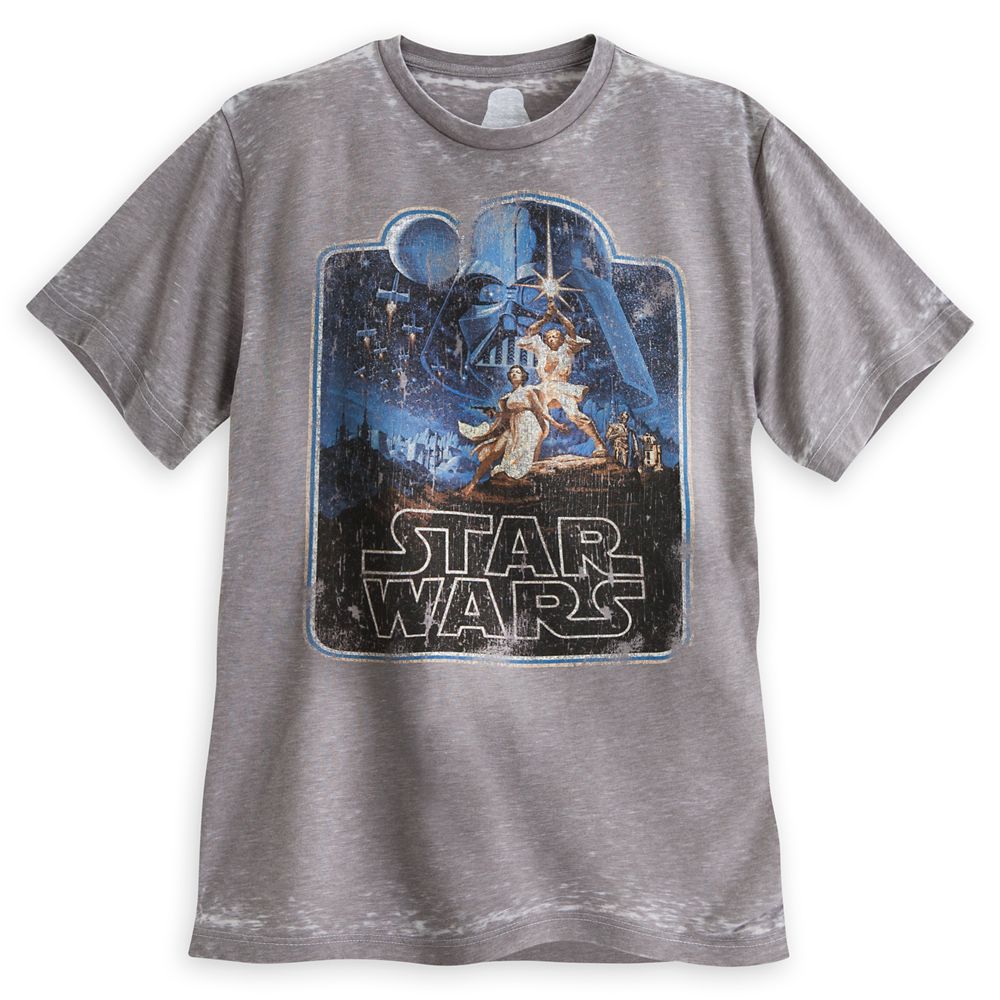 Well there you have it, my pick for the top 5, are there any others that you would like in the top 5?