With the holiday season in full swing at the Disney Parks and Disney store, there is so many beautiful goodies to choose from. Each year I always have a hard time deciding on my favorites and must haves, It was a tough decision, but I think I've done it. So check out our top 10 Disney Holiday items that are must haves from shopDisney this season.
10. Mickey Mouse and Friends Reusable Holiday Tote – Extra Large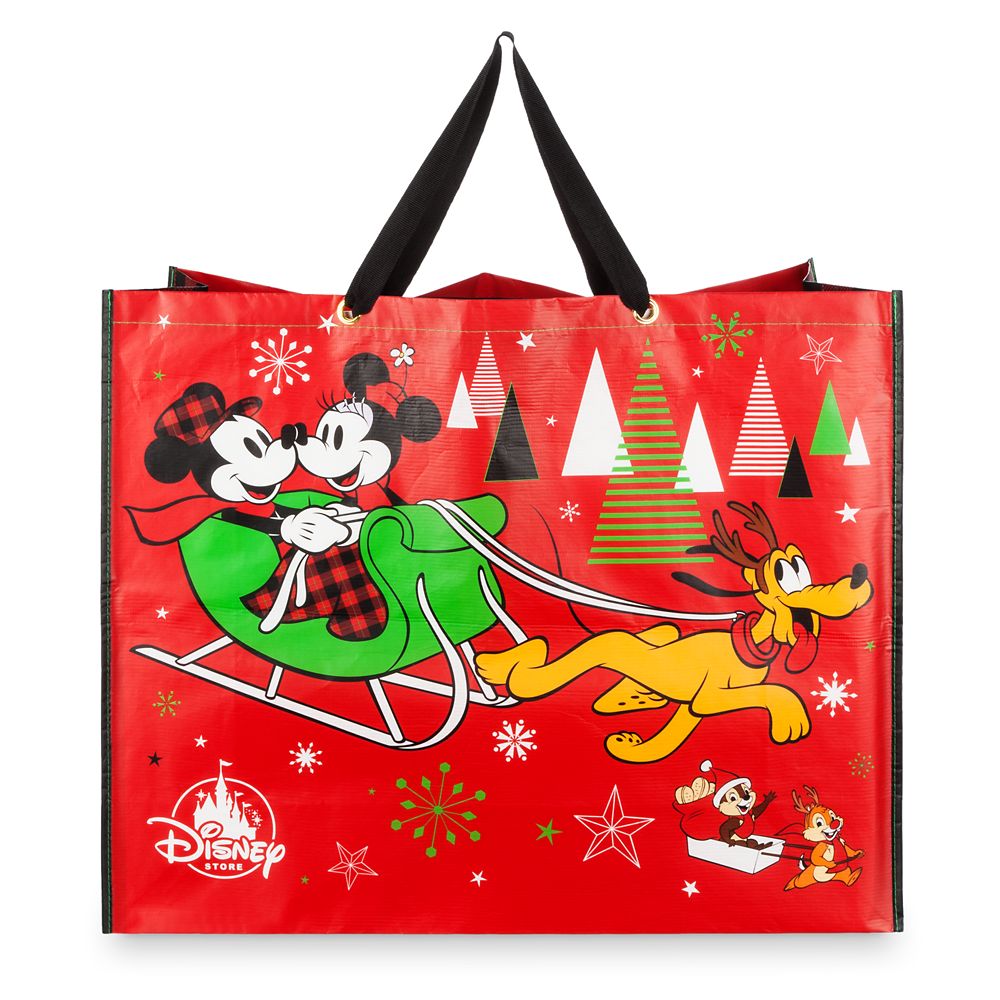 Each year I have to have one of the extra large Christmas totes! They are perfect for hiding gifts in while shopping, and for carrying around presents when going to family and friends. Mickey and the gang deliver the goods with this extra large reusable tote that will put the "ho-ho-ho" into your holiday shopping.
9. Mickey Mouse and Friends Holiday Travel Mug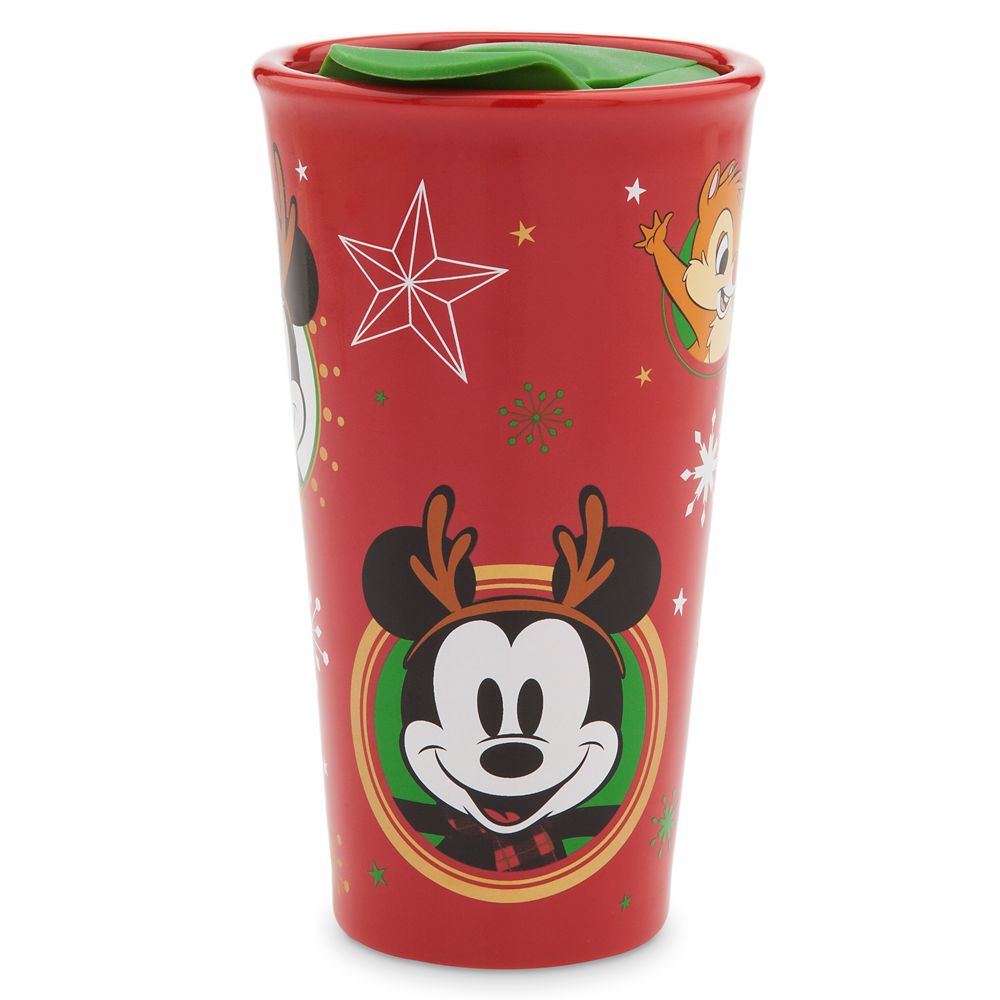 I don't know about you, but I'm always on the go go go during the holiday season. Stay warm on-the-go this holiday season when sipping coffee or hot cocoa with Mickey's ceramic travel mug topped by an insertable sipper lid.
8. "Tsum Tsum" Holiday Plush – Mini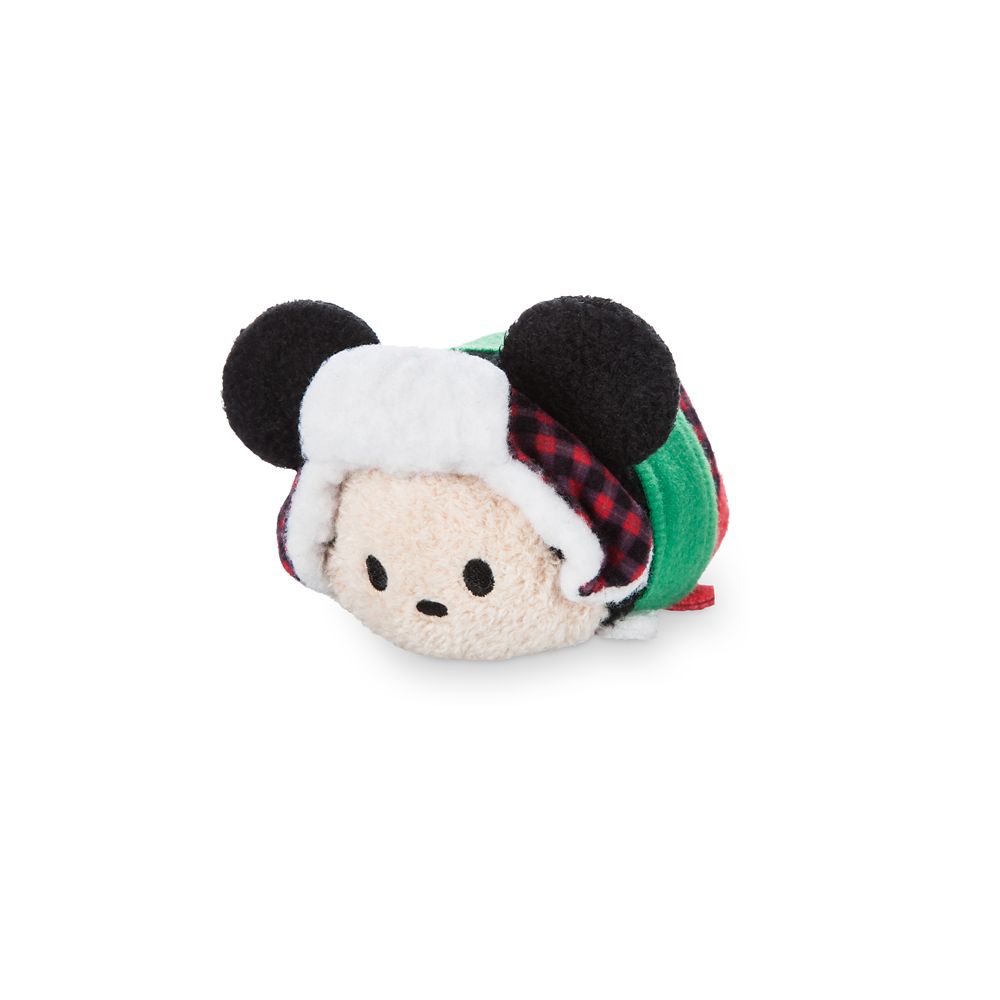 Tsum Tsum plush toys make great decorations, and stocking stuffers! We love hiding them in random places and then trying to find them at our house this time of year.
7. Winnie the Pooh and Piglet Glass Drop Sketchbook Ornament – 2017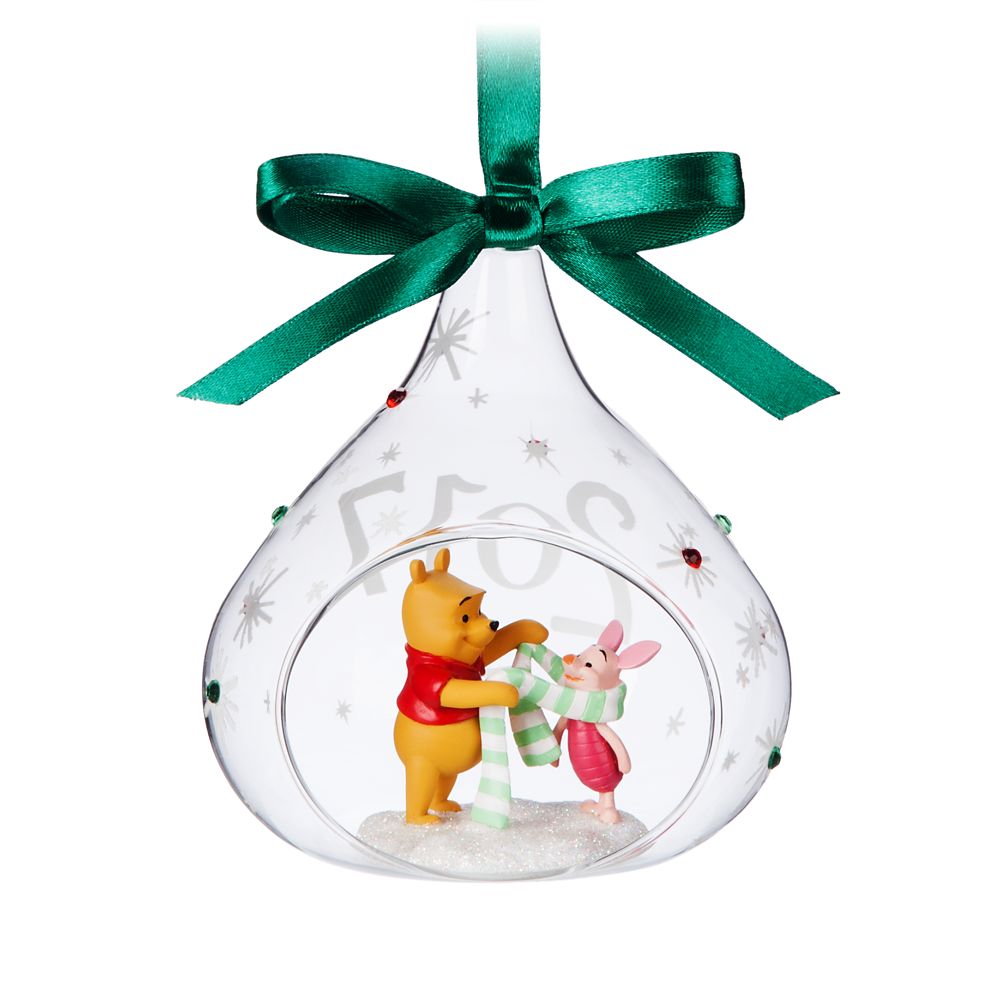 Imagine all the happiness of holiday time in the Hundred Acre Wood with this 2017 Sketchbook Ornament. Sculptured Pooh and Piglet figurines pose within a glass droplet, encrusted in glittering stardust and faceted gems. Disney always makes beautiful ornaments, and some of them like this one, and the other one further along in our list also make great decorations off the tree too.
6. Mickey and Minnie Mouse Holiday Fleece Throw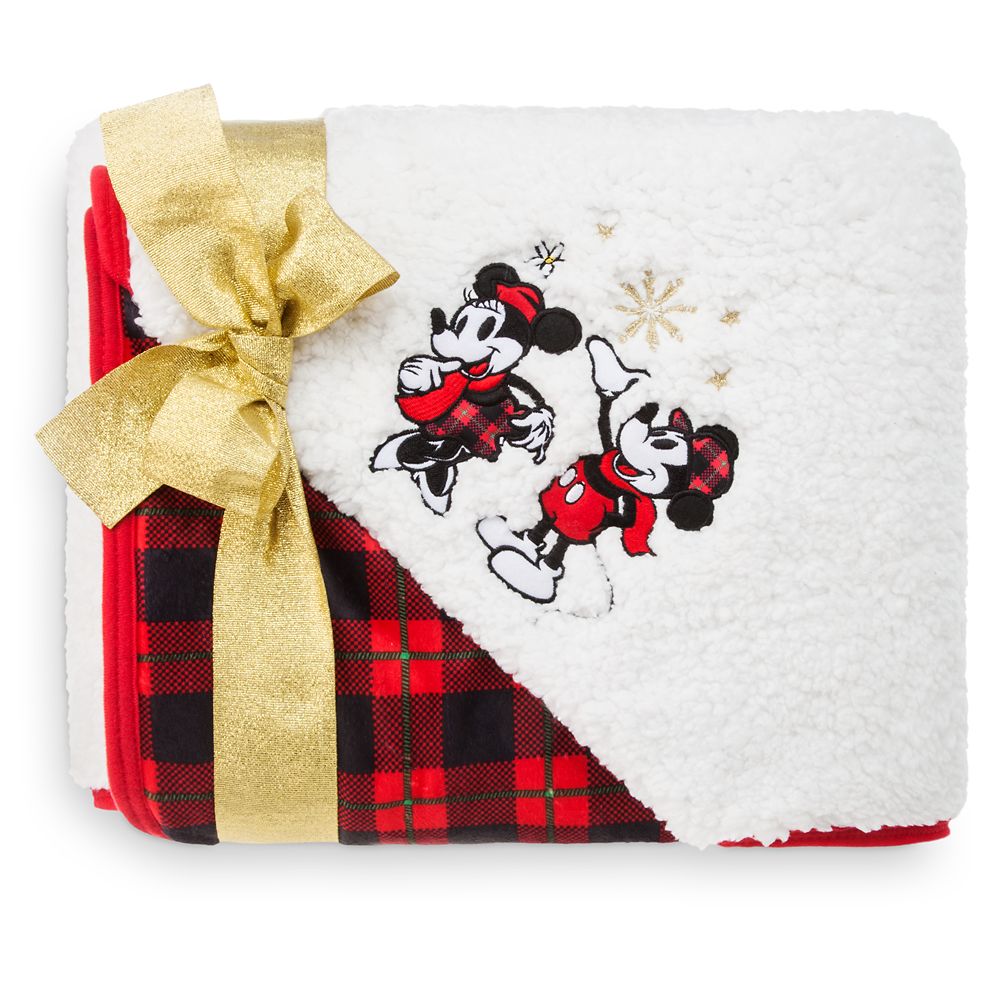 "Share the Magic" with loved ones while snuggling through the season under this soft fleece reversible throw blanket featuring a plaid backing and a merry Mickey and Minnie embroidered appliqué.
5. Mickey Mouse and Friends Holiday Baking Set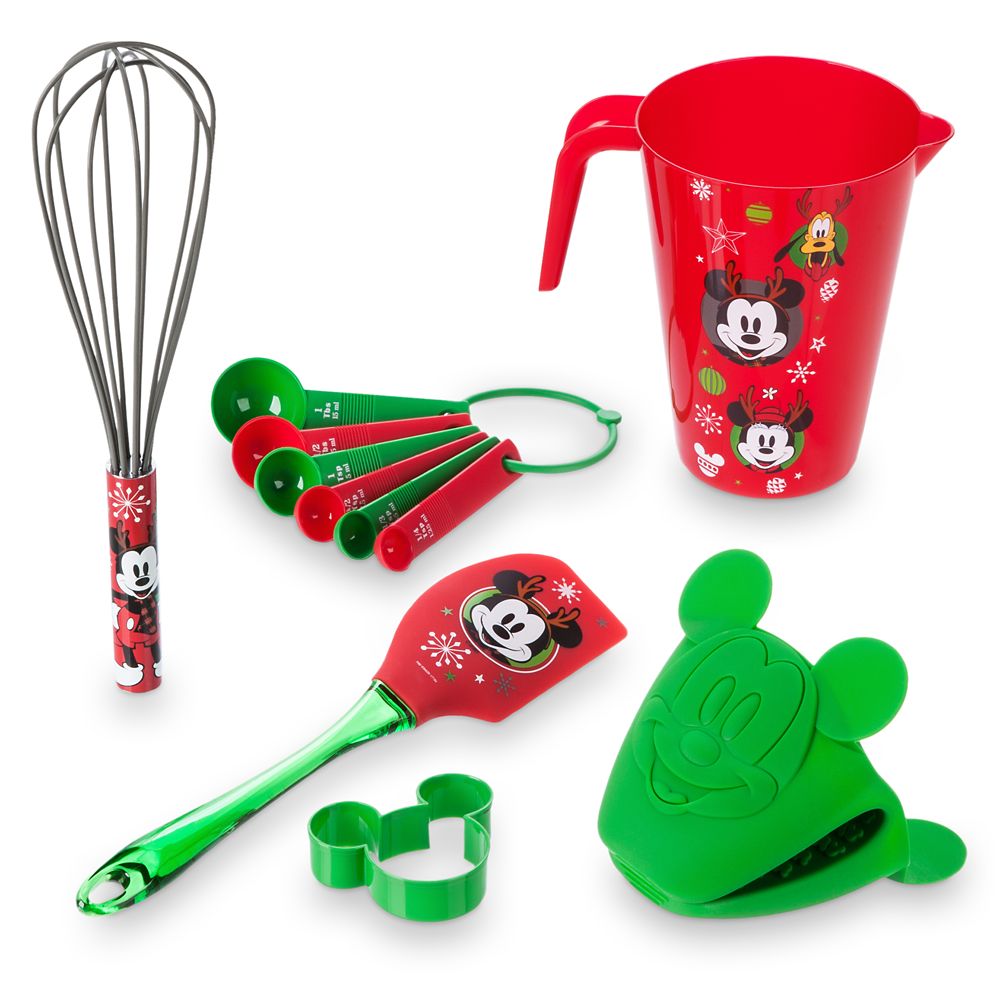 Share a bit of kitchen magic with Mickey, Minnie, and Pluto while mixing up this multi-purpose holiday baking set – including measuring cup, baking spatula, whisk, measuring spoons, silicone pot holder, and cookie cutter. Santa will be so pleased!
4. Santa Mickey & Minnie Mouse Cookie Plate and Milk Glass Set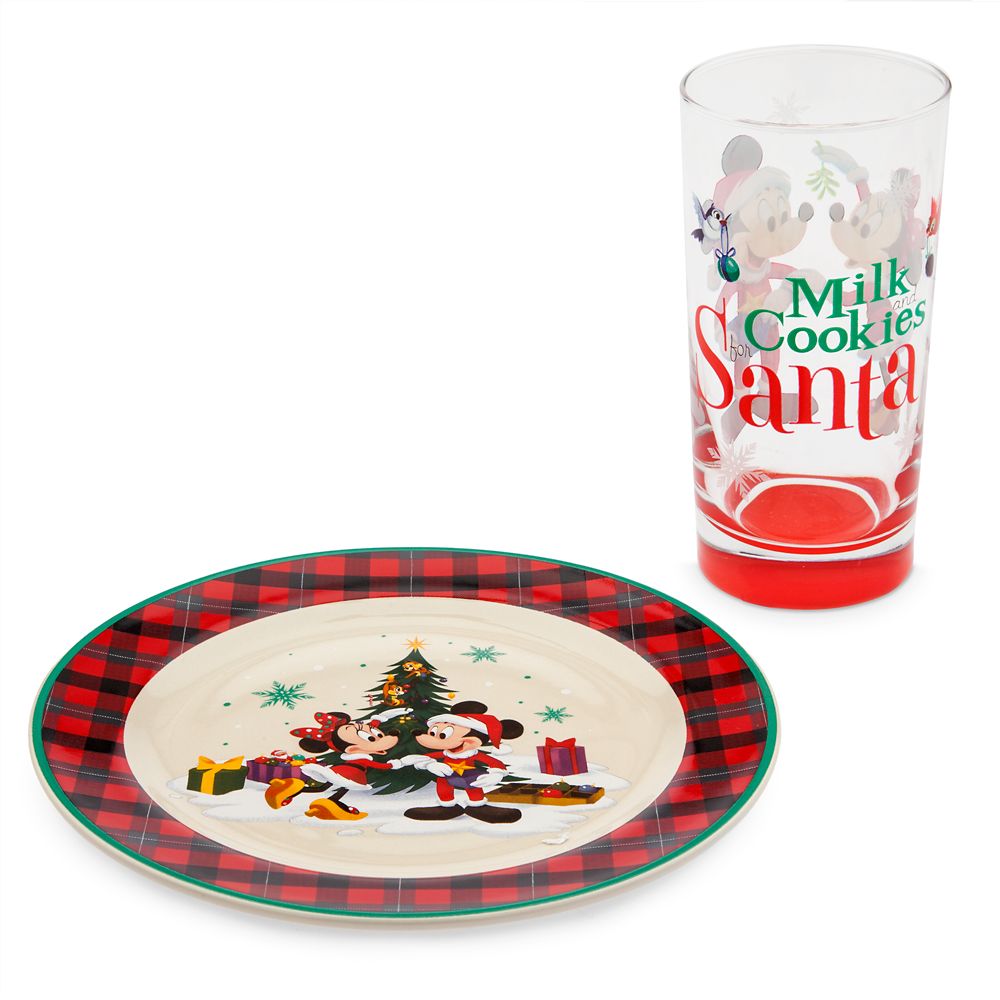 Of course if we're making cookies for Santa, we need something to serve them on! Get on Santa's "nice" list when leaving milk and cookies out on this holiday plate and glass set decorated with wonderfully festive Santa Mickey and Minnie Mouse art.
3. Mickey Mouse Fantasyland Castle Ornament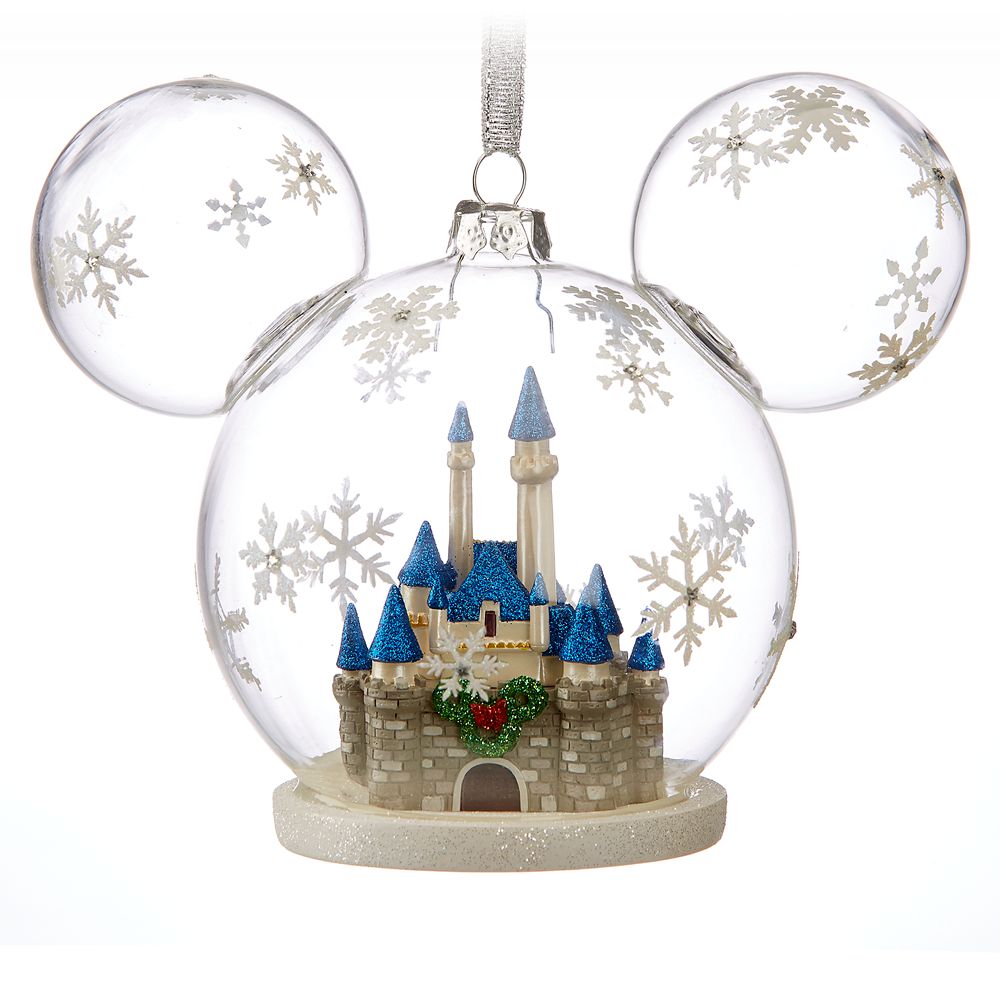 Mickey's head is filled with fairytale thoughts. A finely detailed figurine of the Fantasyland Castle, complete with glittering accents, sits within the clear Mickey icon ornament decorated with sparkling snowflakes. Just like the Winnie the Pooh ornament, this one would look fabulous on or off the tree.
2. Mickey Mouse Gingerbread Man Nutcracker Figure – 14"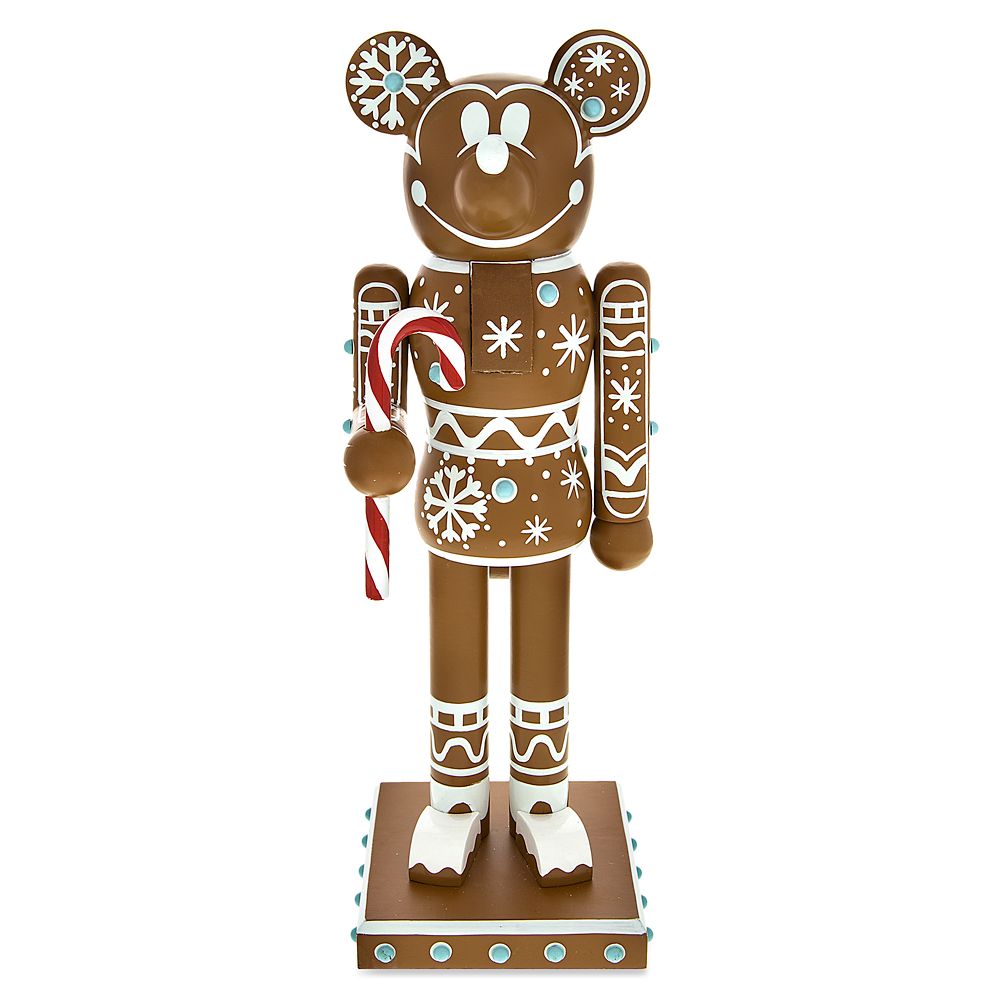 Disney Nutcrackers are always amazingly detailed, and make great keepsakes. Mickey takes the cookie as he transforms himself into a gingerbread man for this nutcracker figure. The allover decorative icing design will make this a sweet addition to your holiday decorations.
1. World of Disney Advent Calendar Gift Drawers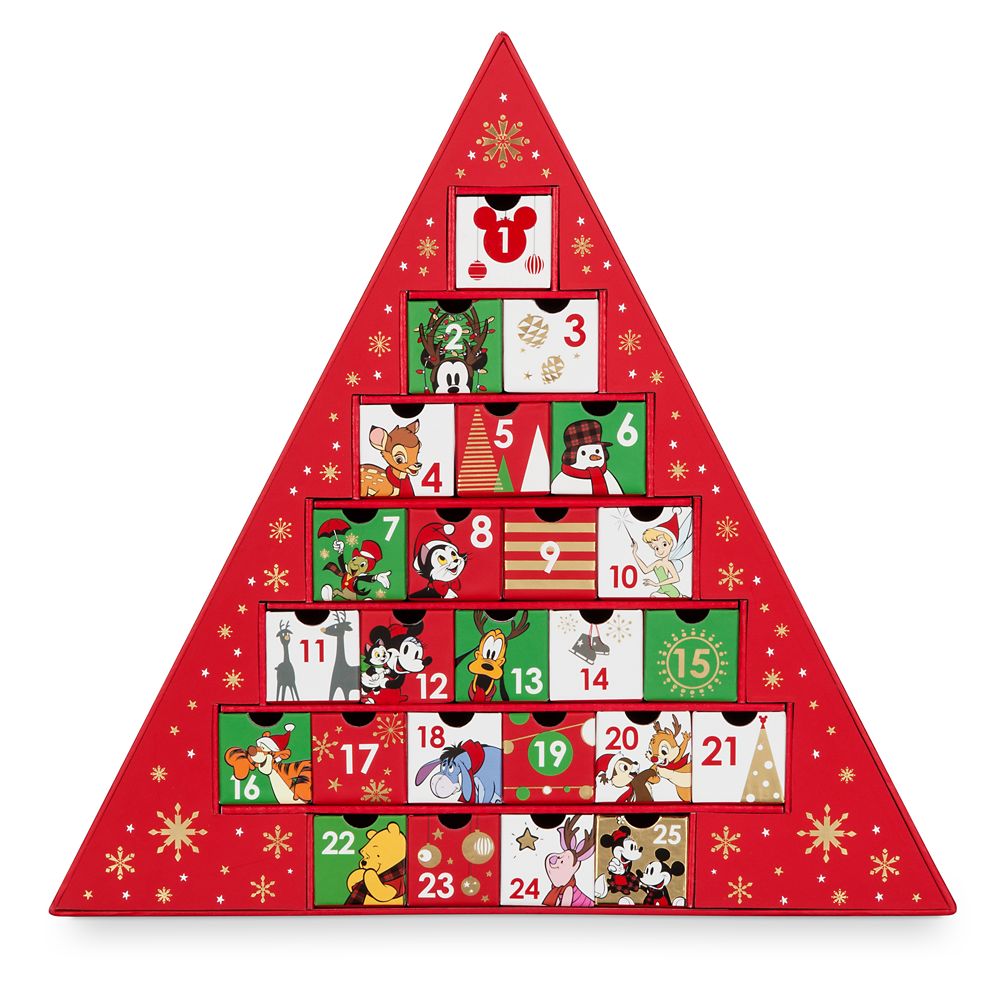 Count down to Christmas with our cardstock Advent Calendar. Decorated by Mickey, Minnie, and their Disney friends, it features 25 small cubby drawers for you to place little surprise treats and tiny treasures to make every day extra special. My favorite thing about this advent calendar is that not only is it reusable, but you get to decide what trinkets and treats to hide inside!
Did you favorite item make our top 10 Disney Holiday items list? What are your must haves from shopDisney this holiday season?
Let our friends at Destinations to Travel help you plan your next Disney Vacation! Just fill out the form below and someone will be in touch! Remember their services are 100% Free!