Epcot – Attractions and entertainment dedicated to technological innovation and the culture and cuisine of 11 nations.
Here are the restaurants located just in the World Showcase of Epcot. Click here for the Future World Restaurant and Snack Options.
Mexico
Norway
China
Germany
Italy
American Adventure
Japan
Morocco
France
United Kingdom
Canada
To view all of our Walt Disney World Restaurant pages be sure to use the navigation at the top of the page.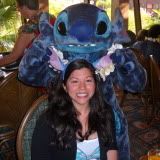 Melissa has created Chip & Company's 'Guide to Walt Disney World: Restaurant & Snack Options' posts as well as chronicling her Disney baking (and cooking) exploits In the Kitchen. She also writes original articles about her experiences visiting Walt Disney World and finding Disney magic in her home state of New York. Melissa is a World History teacher and you can find her on tumblr. Oh & you should probably know she believes in fairytales.