New Americana and Stitch MagicBands have popped up! These new bands are available on the shopDisney website, and ready to unlock the magic of Walt Disney World on your next vacation.
Stitch is feisty as he clings onto the side of this blue MagicBand. He's been a little mischievous and left drawings and doodles all over, the other side even has "Stitch wuz here scrawled across". This band is an open edition band that is available for $22.99.
Mickey Mouse American Legend MagicBand 2 – Limited Release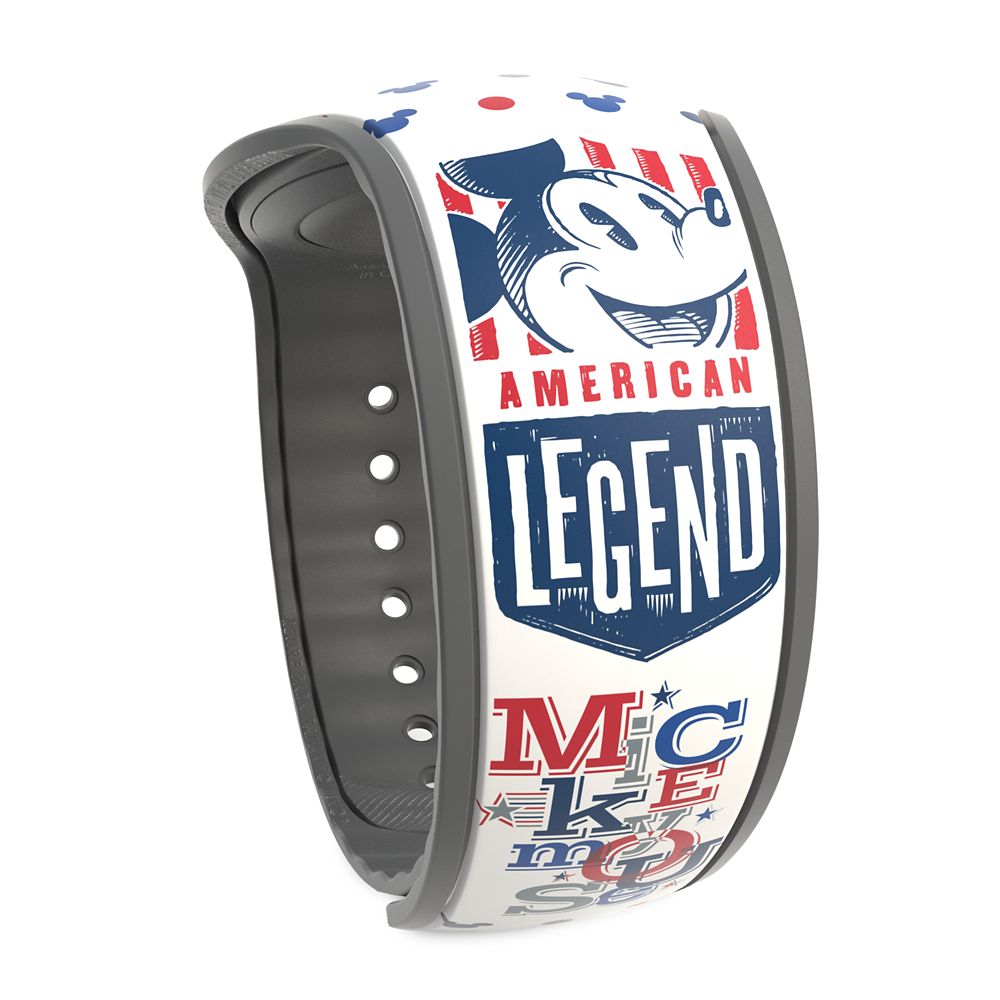 This whimsical new MagicBand features Mickey with an Americana flair. This Mickey band is designed with the rare white MagicBand color, and red and blue graphics. The band has Mickey Mouse with a flag badge that says American Legend, with Mickey's name star spangled below. The back of the band has the castle in line art, with sprinkles of dots, and Mickey icons. This is a limited release band, and is available for $27.99.
The new Americana and Stitch MagicBands are available now on shopDisney, and at select locations through out the Walt Disney World Parks and Resorts were MagicBands are sold.
Let our friends at Destinations to Travel help you plan your next Disney Vacation! Just fill out the form below and someone will be in touch! Remember their services are 100% Free!