Please note: some posts may contain affiliate links which means our team could earn money if you purchase products from our site
In celebration of Mulan's 20th Anniversary Disney has released stunning Mulan Dooney& Bourke Handbags! These three beautiful bags are available on shopDisney, as well as at the Disney Parks and Resorts. Like the past Princess collections, the three bags feature one large tote with an all over print, and two smaller handbags with a repeating pattern print.
This beautiful Mulan Tote bag by Dooney & Bourke is a great reflection on you. A full color illustration of the spirited heroine and her lovable dragon Mushu adorn this beautiful bag. What is unique about this tote, versus previous princess totes, is that the all over image design is different on the back. Usually, it's the same picture front and back! The Fine leather finishings, and a special hang tag on each of the Mulan Dooney & Bourke Handbags honor the film's 20th anniversary.
Mulan Wristlet by Dooney & Bourke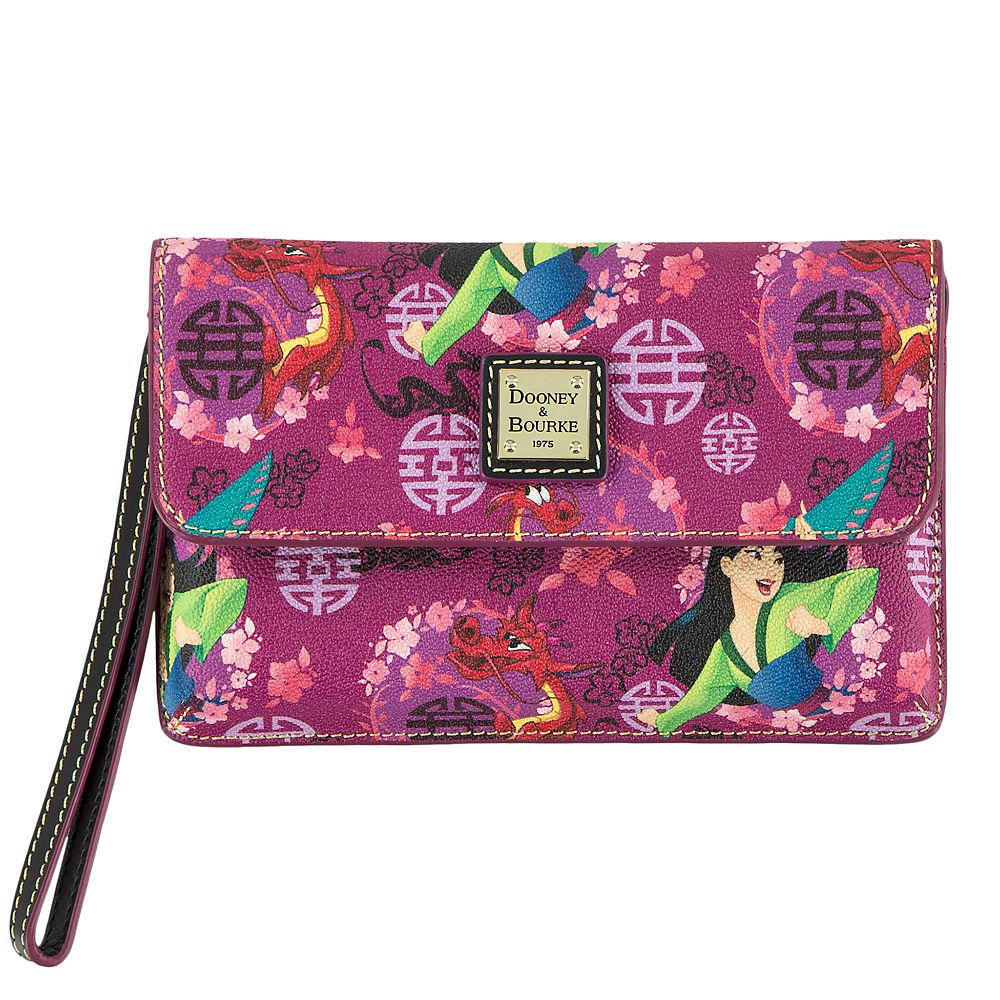 Carry coins, cash, and cards with confidence in this Mulan wristlet bag by Dooney & Bourke. A fanciful filigree features a cheerful Mulan and our favorite dragon Mushu. The purple repeating print showcases cherry blossoms and fans too!
Mulan Crossbody Bag by Dooney & Bourke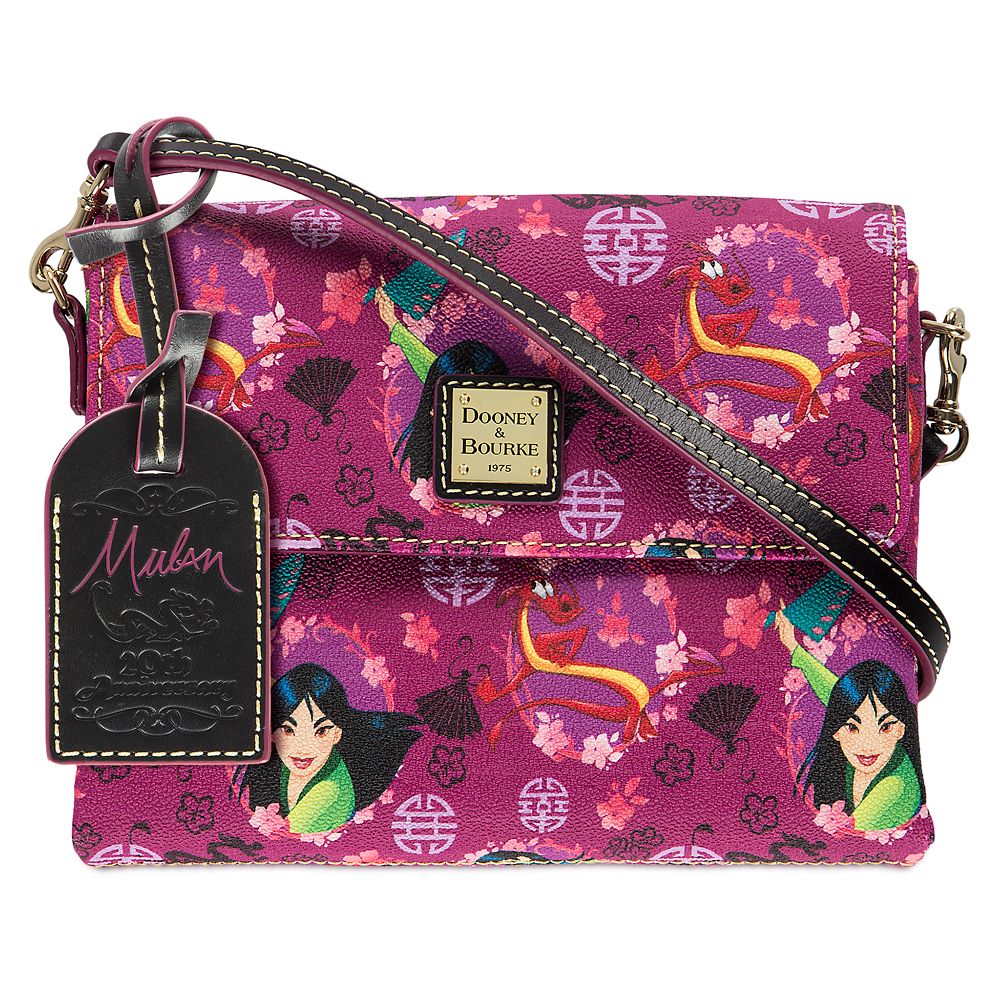 Honor the 20th anniversary of Disney's Mulan when carrying this leather-trimmed crossbody bag by Dooney & Bourke. The crossbody features the same plum purple print as the wristlet.
You can find the stunning Mulan Dooney & Bourke Handbags at select locations through out the Disney Parks and Resorts, as well as shopDisney while they last!