On my most recent trip to Walt Disney World, I fell absolutely head over ears for a new pair of Minnie Mouse ears. Now every time I wear these sequined and rhinestone studded Black and Gold Minnie Ears, they  get all the attention!
Lately it seems anytime I wear these beauties in a merchandise video, or product photo they steal the show! Even when I posted a pic of myself on social media with the castle, the ears got all the adoration. Now, I'm always being asked "Where did you get those ears?!" They are actually all over the gift shops of Walt Disney World! You can get them at pretty much any gift shop that sells ears for $27.99. They aren't currently available on DisneyStore.com yet, but you can find them on the Shop Disney Parks app.
I have to say my favorite part about them isn't even how gorgeous I think they are, it's the comfort! They don't squeeze behind the ears quite as tightly as the usual ears do, so I wore them all day with no issues at all! The bow is super plushy, and I think that gives part of the glamorous appeal!
Another pair of my favorite ears is currently available on the DisneyStore.com website right now though! The Minnie Mouse Ear Headband is so alluring and elegant to me!
Minnie Mouse Ear Headband – Lace Veil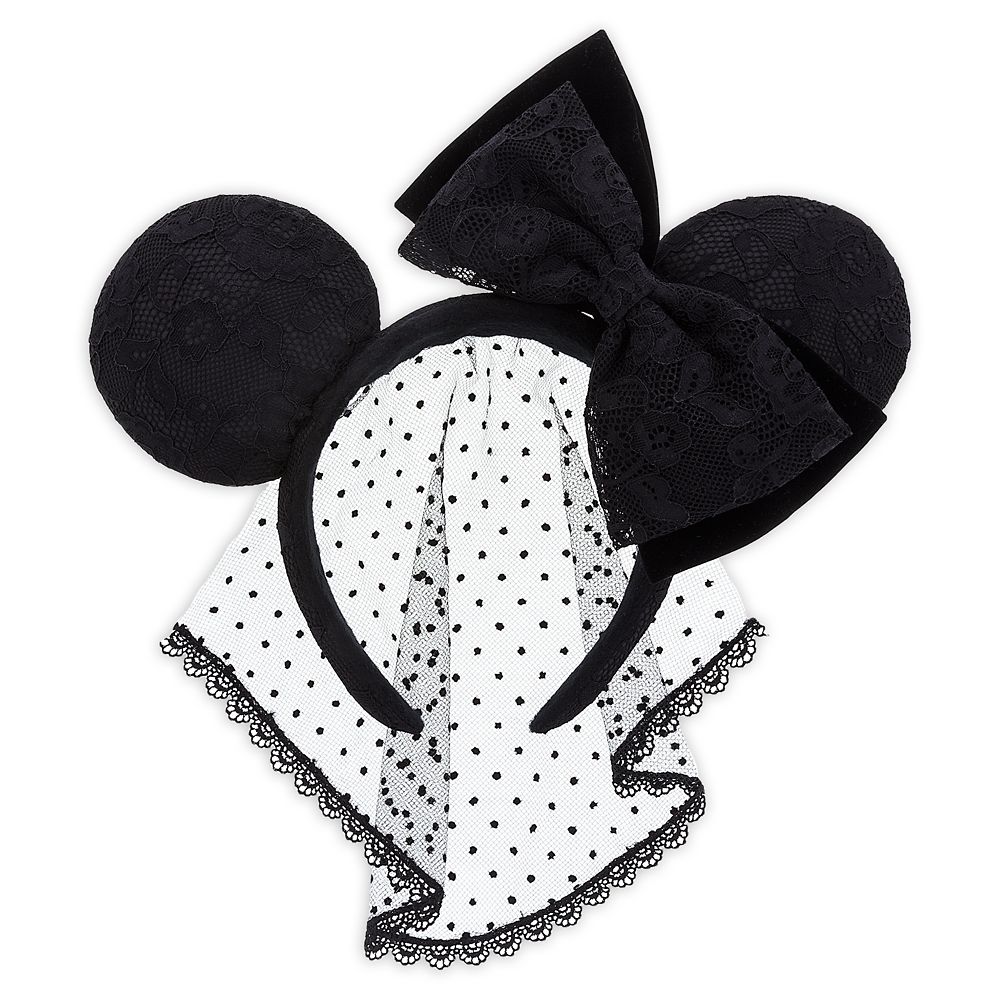 These ears are also absolutely sensational. These ears are decorated with stunning floral lace, layered velour and lace bow, and even completed with a sheer veil that's truly one-of-a-kind.Perfect for a dapper day outing, a villainous outfit, or just for those of us like me who also like things a little vampy.
So are you also as in love with these Black and Gold Minnie Ears as I am?
Let our friends at Destinations to Travel help you plan your next Disney Vacation! Just fill out the form below and someone will be in touch! Remember their services are 100% Free!