There's something so magical about sipping hot cocoa while watching a Christmas movie, or snuggling up under a cozy blanket. The only thing that could add more pixie dust to such a perfect moment, is with a Christmas Disney mug to enjoy my hot cocoa with!

Mickey and Minnie Mouse Holiday Mug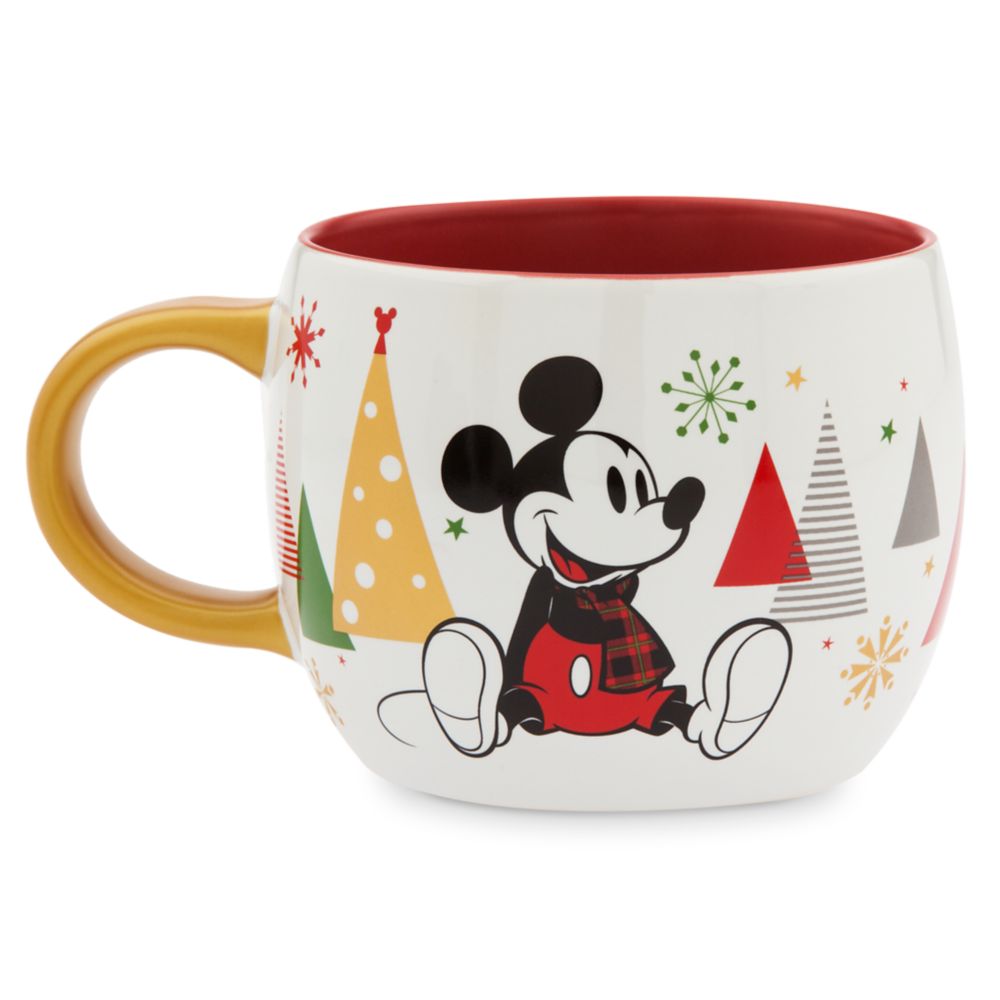 Warm hearts this holiday season with a sip of good cheer from this Mickey and Minnie spirited hot beverage mug. The mug is a beautiful snow white, with colorful geometric Christmas trees and snowflakes sprinkled about the background. The golden handle is a stunning compliment to the cheerful red interior of the mug. On one side is Mickey in a festive holiday scarf, sitting and smiling, at his best gal Minnie.
On the opposite side we find Minnie in her plaid Holiday dress, smiling back at Mickey sweetly. There's lots of gorgeous little details woven into the background of this cup, teeny stars in red, green and gold, and even a Mickey Mouse tree topper!
Best of all this mug is on sale with the Cyber Monday Sale going on at the shopDisney website today! You can save up to 30% off with the Code: CYBRRR until Tuesday!
Would you enjoy a warm beverage this holiday season with a festive Christmas Disney mug?