Please note: some posts may contain affiliate links which means our team could earn money if you purchase products from our site
Boo to you! I don't know about you, but I'm already looking at getting my spook on! I love the Disney Parks Halloween items! Cne of my favorite items that comes around each year is the Mickey Mouse Pumpkin Candle Holder
!
Mickey Pumpkin Candle Holder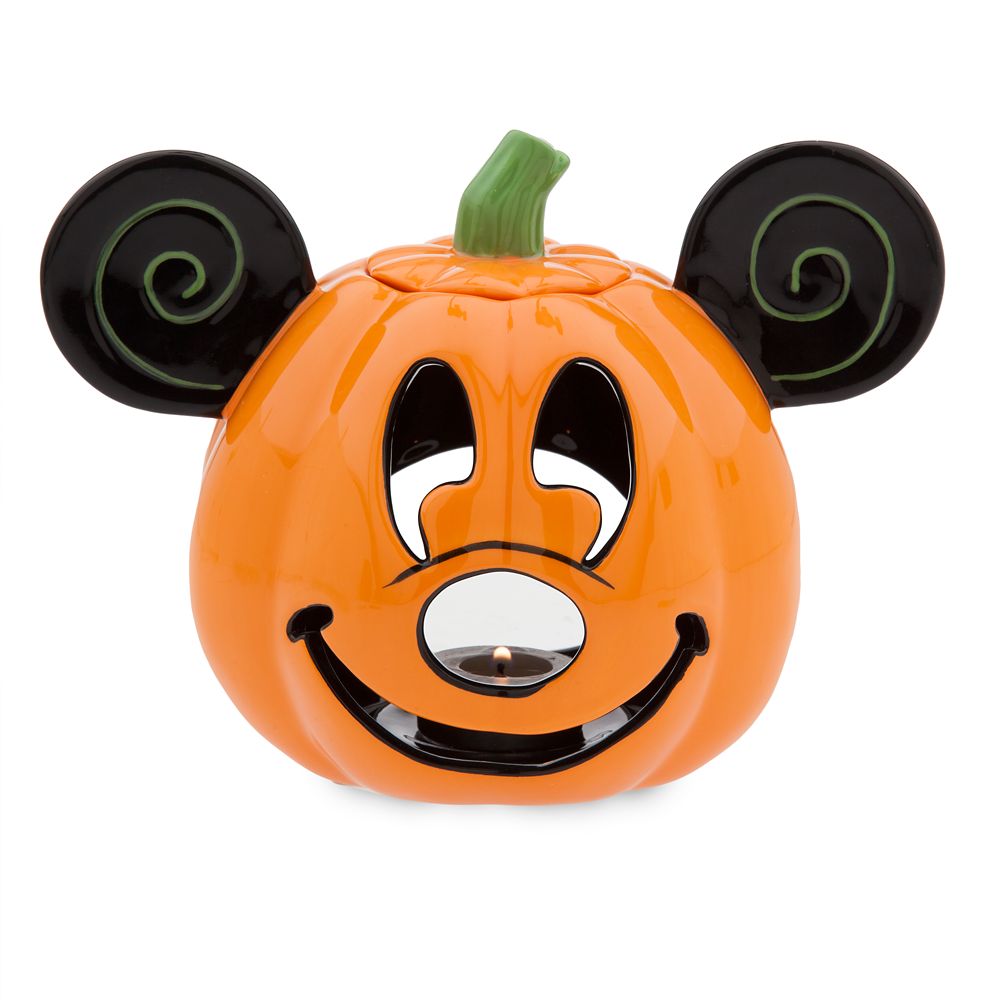 Cast a spooky glow this Halloween with this candle holder featuring a Mickey ears jack o' lantern. It's expertly crafted, easy to use, and frightfully fun. The candle holder featured Mickey's iconic ears in black, wit ha green vine like spiral design within them. The back says "Happy Halloween" in an eerie, but fun font. Simply light a tea light candle, slide it in, and voila! Instant Disney Halloween perfection!
The Mickey Mouse Pumpkin Candle Holder
 is one of my favorite Disney Halloween decorations, what about you?