Oh boy, a new year is almost here! In addition to all the other amazing dated merchandise, there's also a new MagicBand! The new 2018 MagicBand was released today, and it's a fabulous celebration of Walt Disney World!

Mickey Mouse MagicBand 2 – Walt Disney World 2018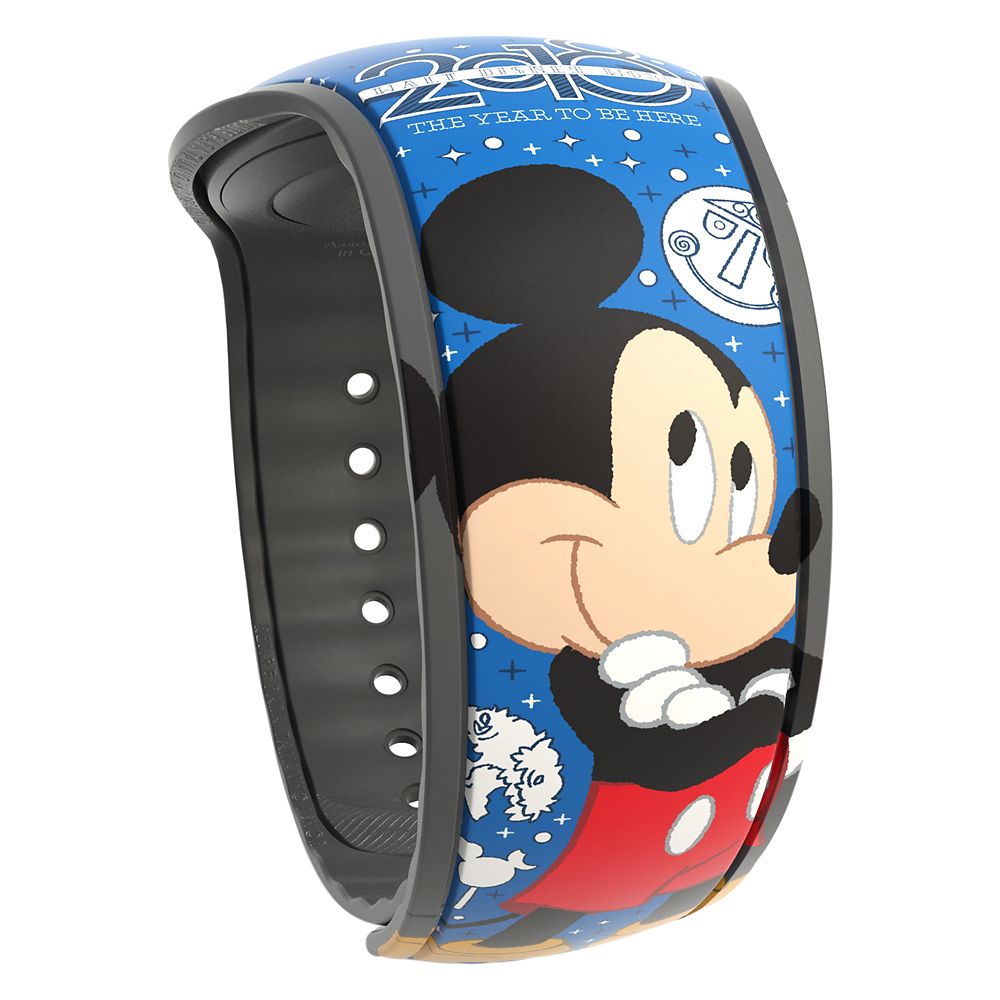 Unlock all the wonders of Walt Disney World Resort 2018 when wearing Mickey's commemorative MagicBand 2. Under the stylized "2018" above Mickey it reads "The Year to Be Here" which seems to be the theme for the upcoming year. The band is a brilliant blue, with deep blue and white stars and dots sprinkled about. You'll also notice popular Disney icons represented in white silhouettes. There is It's a Small World, the Monorail, and a Mickey Ice Cream bar to name just a few!
You'll find the 2018 MagicBand at select retailers at the Walt Disney World Resort, as well as online at shopDisney, and the Shop Parks app.