In a recent interview with TV Guide, Carrie Fisher may have let it slip when the expected filming for 'Episode VII' would begin. She says that she, Mar Hamill, and Harrison Ford will all be back on set in "March or April." While nothing has officially been confirmed through Disney, the fact that the old gang is reuniting for the next film is currently the worst kept secret in Hollywood. Fisher has been loose on keeping mum, where as Ford, and recently Hamill, have played coy about returning to the series.
Recently, in an Reddit AMA, Hamill was asked about returning and had this to say:
'The only character I know for sure is returning is my friend R2-D2. He hasn't stopped beeping about it. Haha. I'm not being coy, really. When I find something out, I'll let everybody know. But nothing has been decided yet.'
Recent pictures show Mark has also gotten steadily in shape recently, going as far to dye his hair…Gee, I wonder why? Check out the picture below, courtesy of Steven Weintraub of Collider.com, which is a comparison from last May on the left, and last week on the right.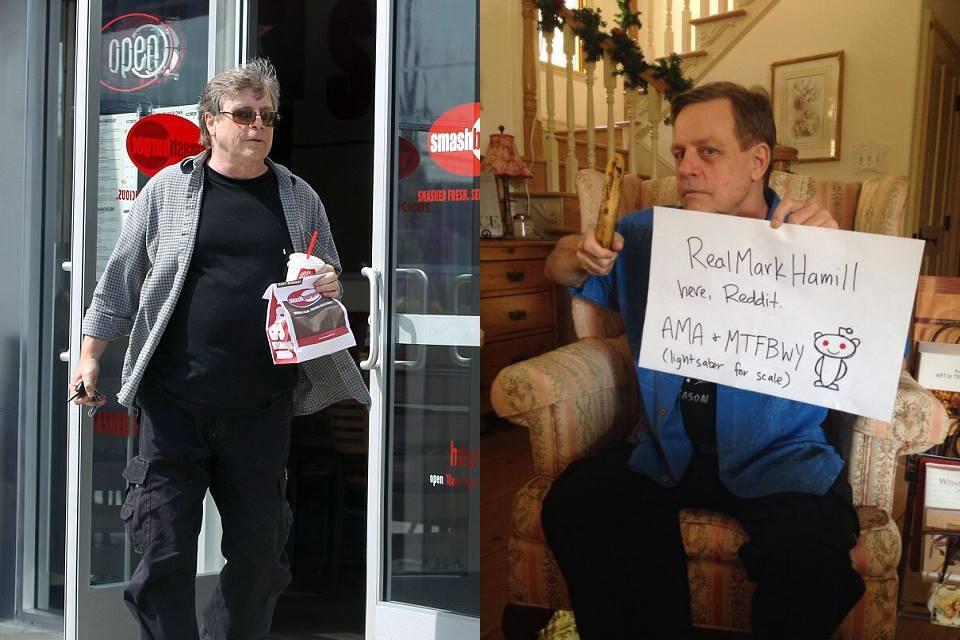 Are you excited for 'Star Wars Episode VII', as well as seeing the old cast return? Let me know in the comments below, only here at Chip and Company!
---
Patrick Campbell is a self a huge geek and cinephile. Currently residing in Orange County, CA, he finds his time watching movies, reading comics, and trying to keep up with the latest film and theme park news. He actively uses twitter. Follow him at @pj_campbell.