Spring has almost sprung, and the thoughts of blossoming flowers and singing birds are in the air. Alice in Wonderland has always reminded me of the whimsy and beauty of spring, a burst of color that springs vibrantly out of the winter frost. These Disney Parks exclusive flower pots are the perfect touch for a garden just waiting for spring.

Alice in Wonderland Garden Flower Pot – Medium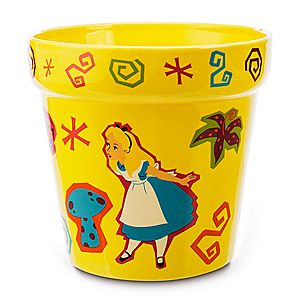 Brighten your garden with Alice and the Cheshire Cat's fanciful flower pot. The bright yellow pot with swirls of color are sure to bring cheer.

Alice in Wonderland Flower Pot – Medium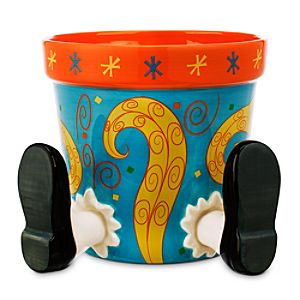 Big or Small Alice's fanciful flower pot is sure to bring smiles to any who visit your enchanting garden.

Cheshire Cat Flower Pot – Large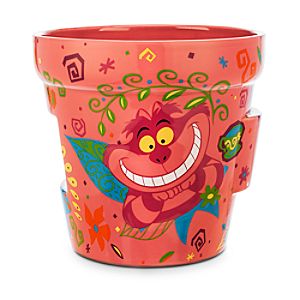 Your own Tulgey Wood will come alive with the vivid colors of the Cheshire Cat's fanciful flower pot!
What a happy UN-Birthday to garden lovers! Which one would compliment your garden the most, or do you love all 3?
For more Disney News follow us on Instagram @chipandco on Twitter @chipandcompany and on Facebook or Watch our latest Youtube Videos here.
Disclaimer - As an Amazon Associate, I earn from qualifying purchases.