Being from Florida, I LOVE flip-flops, they are honestly my favorite style of shoe. I love a durable long lasting flip-flop like the Havaianas especially, now add in Disney and it's the perfect combo! Disney Inspired Havaianas are now at the Disney Store to make this dream a reality!
The Disney Store has Havaiana flops everyone will flip for! From kids to adults, there's a character inspired flop for everyone.
You can check out the entire collection here, but look below for some of my favorite designs.
Belle Flip Flops for Women by Havaianas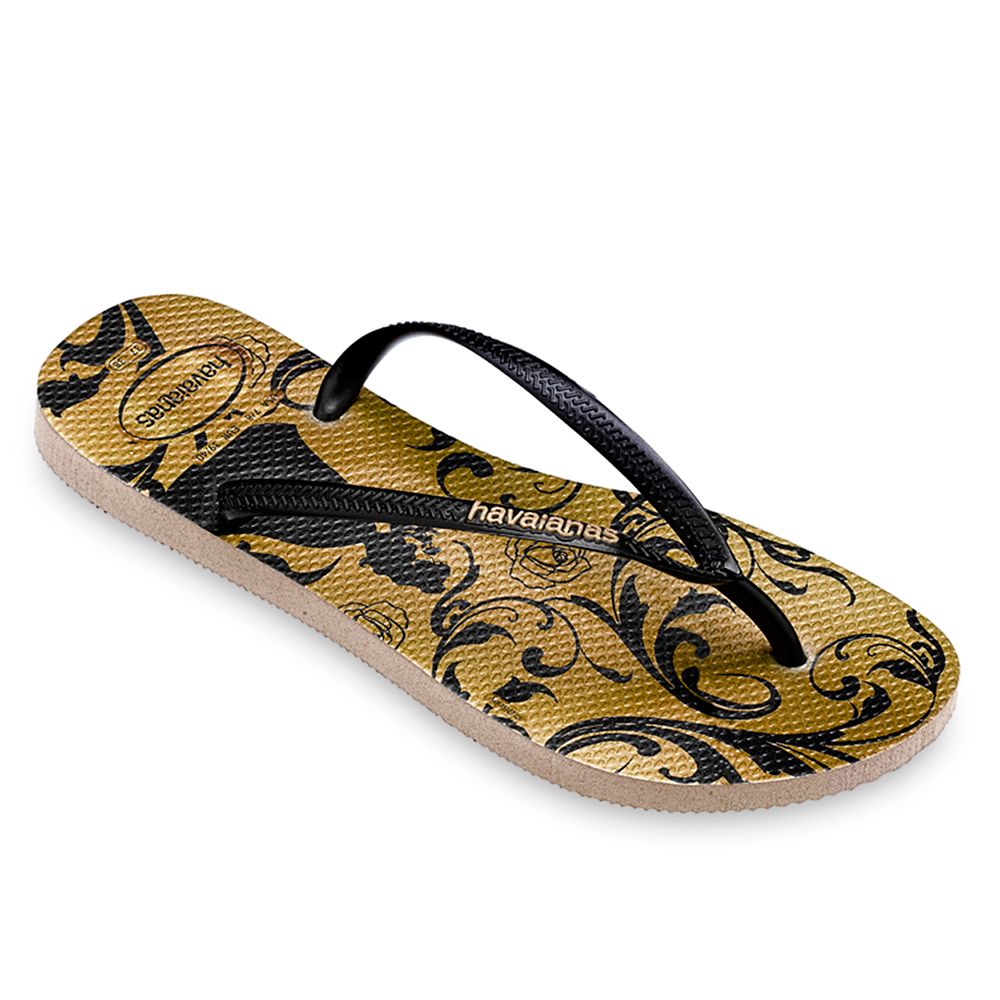 Channel a bit of golden glamour in these Belle Flip Flops. Featuring a metallic footbed reminiscent of Belle's iconic dress and printed with vines, roses, and a silhouette. A Havaianas logo on slim black straps completes this bold, romantic look.

Snow White Flip Flops for Women by Havaianas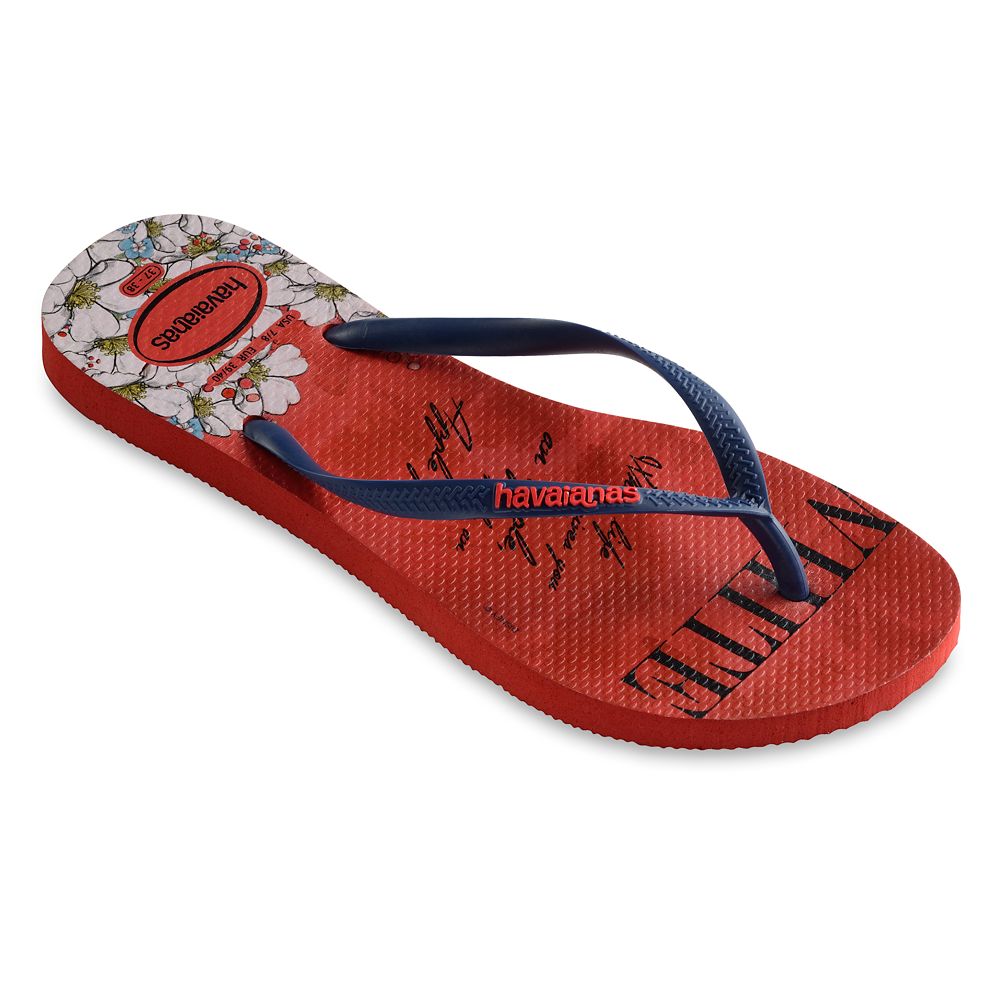 Inspired by fashion magazine cover poses, this flip flop features our timeless Snow White. A contrast Havaianas logo on slim straps completes the tempting look.

Minnie Mouse Flip Flops for Women by Havaianas
Take a cue from the most fashionable mouse of them all with these sandals. Featuring a mod print with black and white and pink bows and a silhouette of Minnie Mouse. A white Havaianas logo on slim pink straps completes this funky yet sweet look.

Mickey Mouse Flip Flops for Men by Havaianas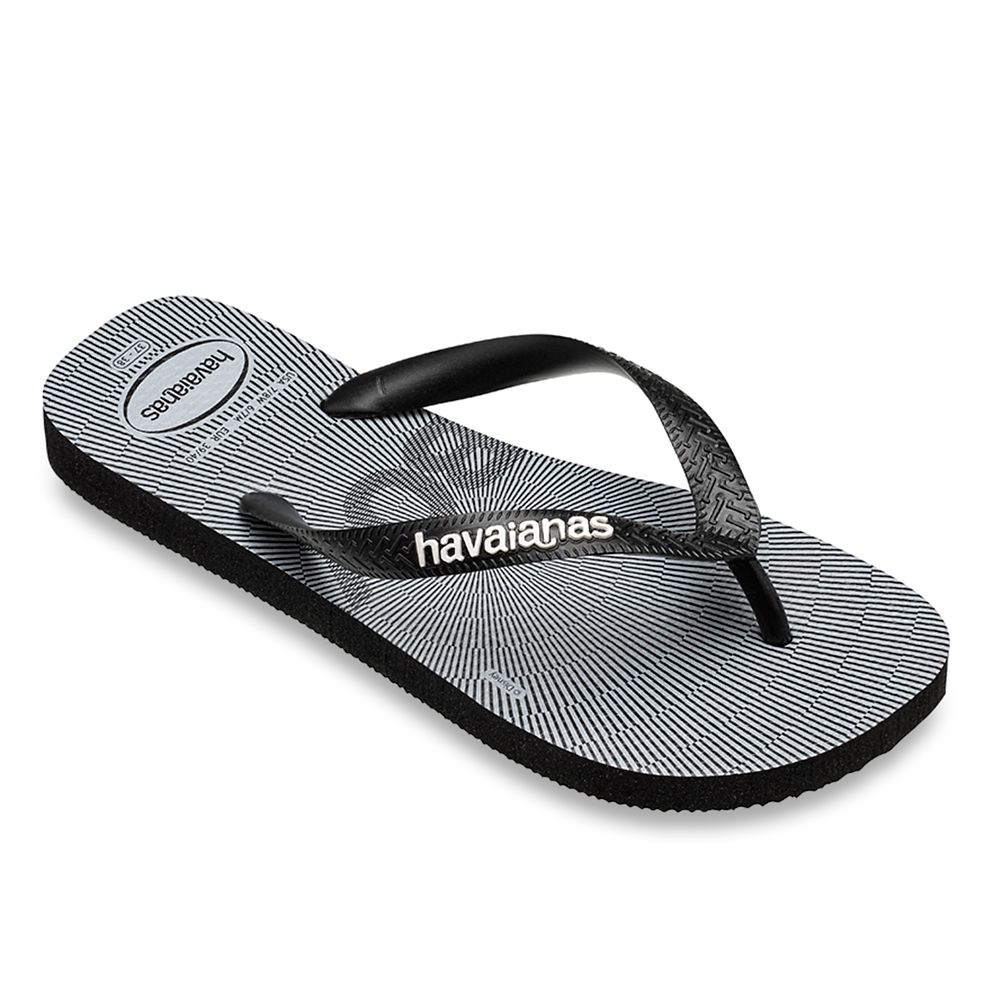 This collection of Disney prints exclusive to Havaianas combines a touch of nostalgia with a modern twist. The design features a black and white print behind a bold "OH BOY" graphic. A Havaianas logo on black straps completes this versatile look.

Donald Duck Flip Flops for Men by Havaianas

Cool off for summer in these fabulous flip flops featuring the ever-irritable Donald Duck. The signature Havaianas textured footbed adds comfort to this carefree style.

Ariel Flip Flops for Kids by Havaianas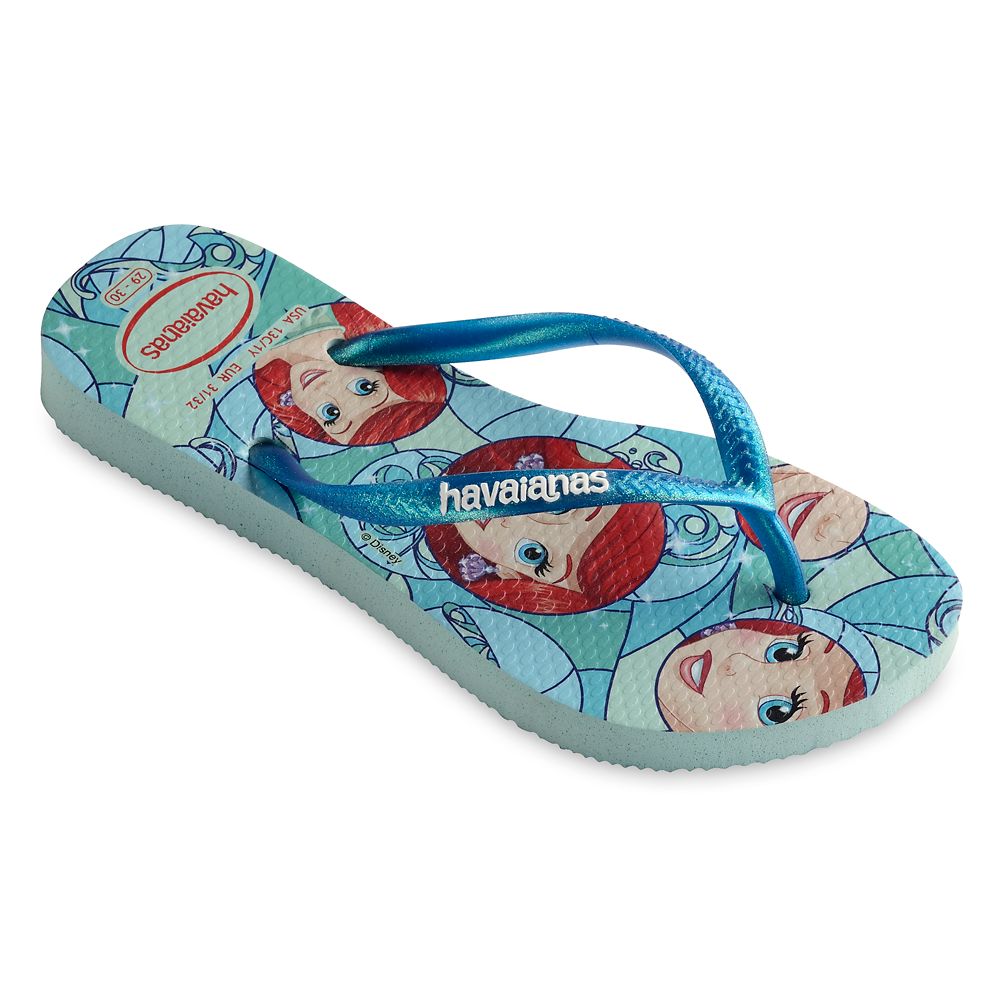 The Disney Princess Ariel reigns over the soft cushioned footbed of these kids flip flops. Glittering straps will add a little sparkle to their every step when they're on shore or in the water with these sandals by Havaianas.

Star Wars Flip Flops for Kids by Havaianas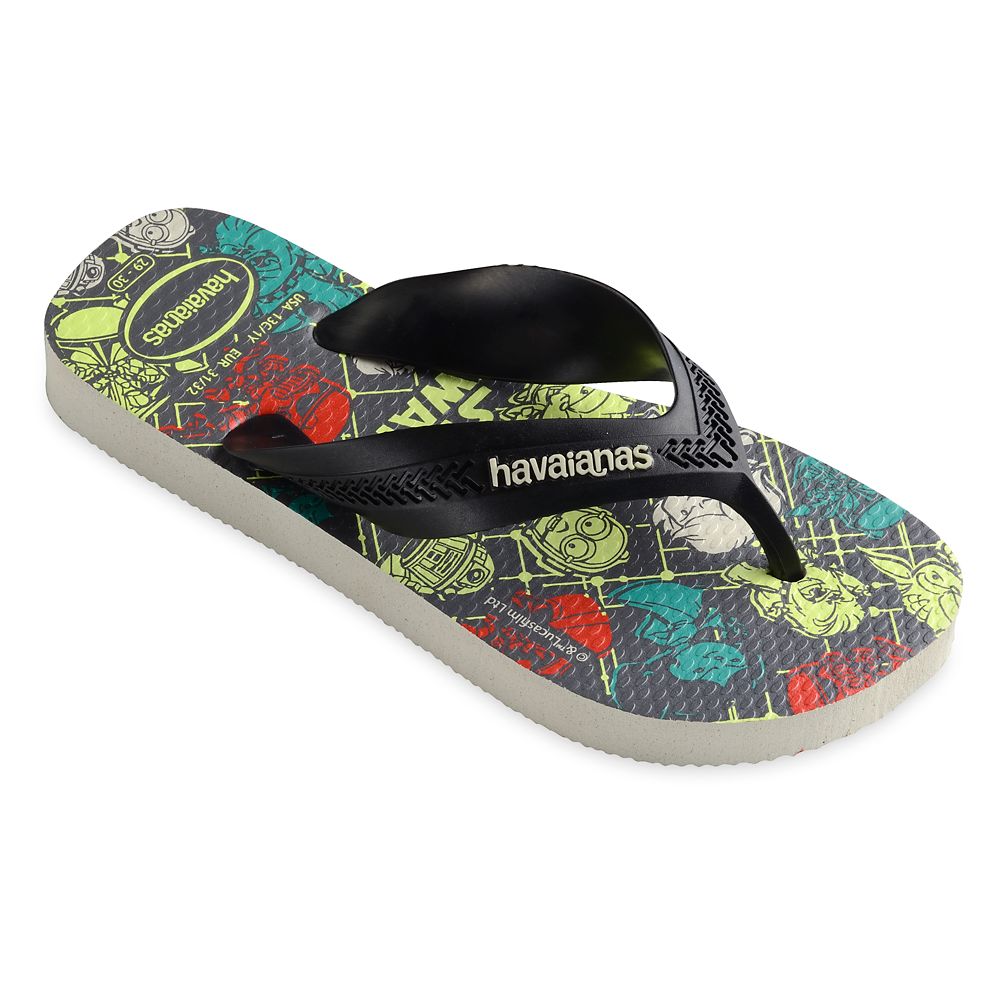 Kylo Ren and two First Order Stormtroopers add a dark side to these Star Wars: The Force Awakens Flip Flops for Women by Havaianas. A raised Havaianas logo on the straps completes this fan-favorite look.
Are you excited for the new Disney Inspired Havaianas  now at the Disney Store for your summer footwear?
---
---
Thank you for visiting Chip and Co - Your home for the best in Disney News!
Danielle L. Is the Merchandise Expert and Disney Junior Correspondent for Chip and Co. Danielle is born and raised in Sunny South Florida just a short drive south of Walt Disney World. She is proud to be the nerdy mommy, and is also a part time Disney Princess by day, while a stylish Villain by night. Be sure to follow her Disney adventures on
Instagram
Latest posts by Danielle L (see all)